An Ohio high school football coach resigned from his post on Monday after his team used racist and antisemitic language during a game Friday night.
Tim McFarland of Brooklyn High School in Brooklyn resigned after his team was heard repeatedly using the word "Nazi" during the game, which was a play call of his design.
Brooklyn was playing Beachwood High School, which is located in a Cleveland suburb whose population is roughly 90% Jewish, according to the latest survey of the population that was published in 2011 by the Jewish Federation of Cleveland.
CLICK HERE FOR MORE SPORTS COVERAGE ON FOXNEWS.COM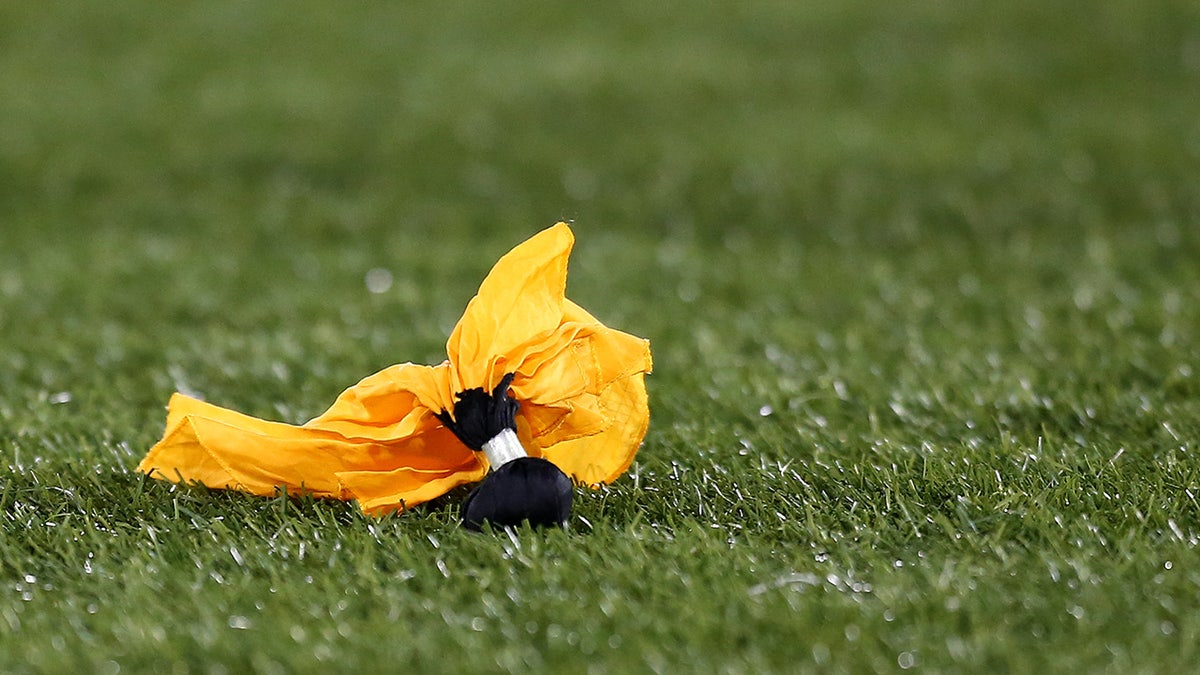 A general view of a penalty flag during a football game. (M. Anthony Nesmith/Icon Sportswire via Getty Images)
The slur was used in the first half by the Brooklyn team on the field, but after Beachwood threatened to pull its players once the half was over, Brooklyn stopped using it in the second half.
Beachwood Schools Superintendent Robert Hardis said in a statement that, despite the term not being used for play calls in the second half, Brooklyn players were directing other slurs at Beachwood players.
JEWISH FANS HECKLE NETS' KYRIE IRVING, WEAR 'FIGHT ANTI-SEMITISM' SHIRTS IN RESPONSE TO RECENT CONTROVERSY
"This is not the first time Beachwood student-athletes have been subjected to antisemitic and racist speech," Hardis said in the statement. "We always hope it will be the last."
Brooklyn Schools Superintendent Ted Caleris released a statement after McFarland turned in his letter of resignation, saying that the coach "expresses his deepest regret" and the school apologizes for "hateful and harmful speech" that was said during the game.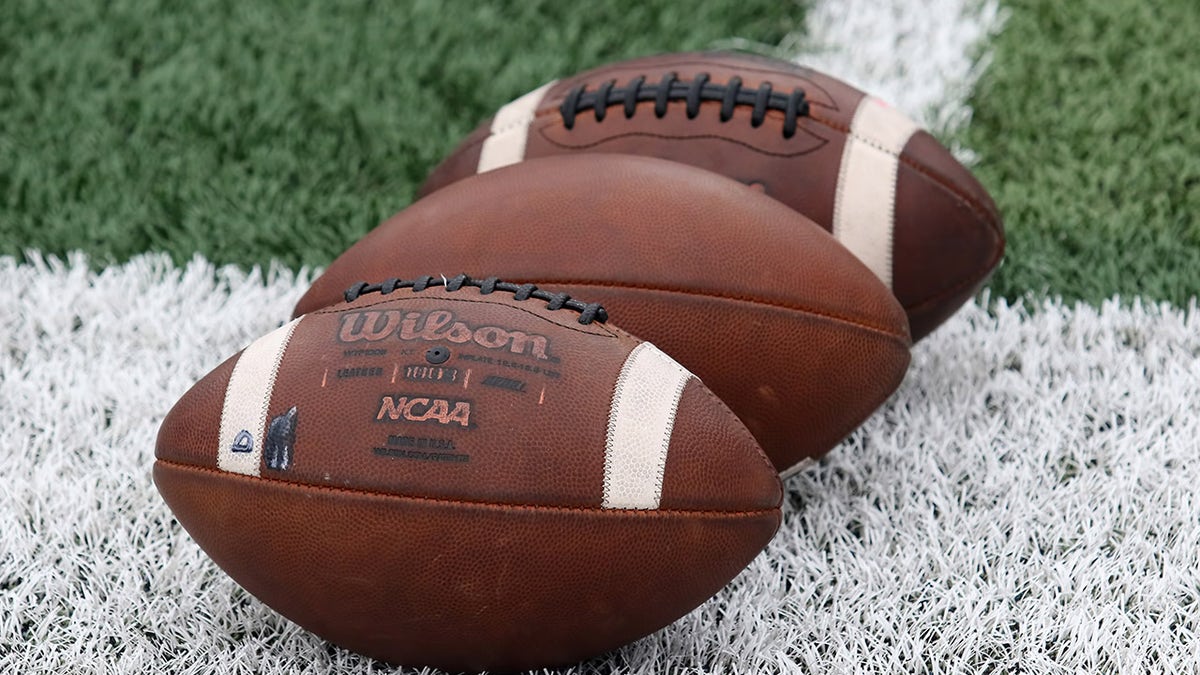 A general view of Wilson footballs on the field. (Michael Wade/Icon Sportswire via Getty Images)
Caleris also said that the speech will "not be tolerated."
The two schools have been in contact, with Hardis saying Brooklyn has been "appropriately concerned and apologetic." Brooklyn has also been contacted by the Anti-Defamation League of Ohio to use as a resource moving forward.
It's unknown if Brooklyn has dished out any punishment for the alleged slurs that players used during the game.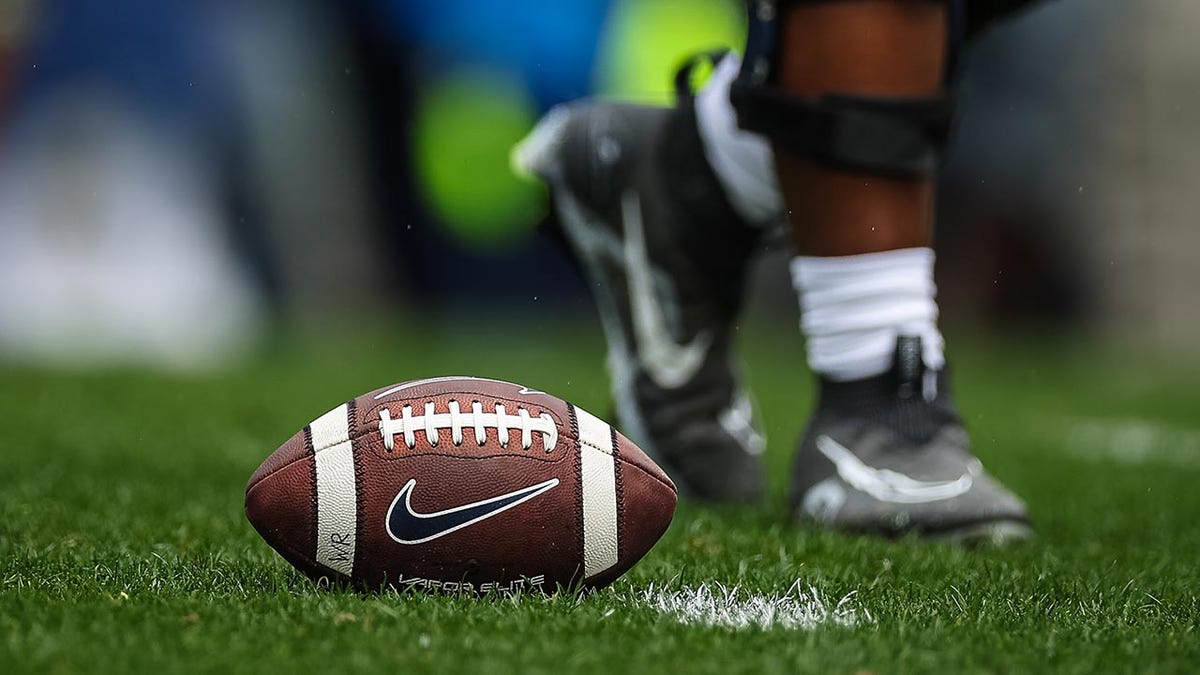 A general view of a football on the field before the Penn State Spring Football Game at Beaver Stadium in State College, Pennsylvania, on April 15, 2023. (Scott Taetsch/Getty Images)
CLICK HERE TO GET THE FOX NEWS APP
An annual audit by the Anti-Defamation League showed a 36% rise in antisemitic incidents in the U.S. last year. The report, which came out in March, tracked 3,697 incidents of harassment, vandalism and assault targeting Jewish people and their communities.
Scott Thompson is a sports writer for Fox News Digital.