Dozens of business owners in Oakland, California, are planning to strike in response to rampant crime in the city.
Small business owners of restaurants, convenience stores, clothing stores and even doctor's offices are planning to strike Tuesday from 10 a.m. to noon in protest of what they say is result of skyrocketing crime.
Restaurateur Ryan Dixon got emotional about the crime in the city during an interview with Bay Area ABC 7, which he said is impacting the livelihoods of small business owners.
"We are all dying figuratively and literally," he said. "The business community has just gotten to the breaking point where everyday someone is having to choose to close their doors because they can no longer stay in business."
Business owners say they have sent a list of actionable items to the city of Oakland, asking that they promote safe parking lots monitored by attendants to deter car break-ins. Oakland's mayor has said the city is working to install 300 surveillance cameras by November and add more assistance from the California Highway Patrol, but locals don't think they have done enough.
"Whether they're getting broken into repeatedly, whether their staff is being held up or assaulted, shootings in front of our businesses," Dixon added. "People are afraid to come to downtown Oakland right now."
"If we leave, there's nothing left. And we're all ready to leave," Dixon said.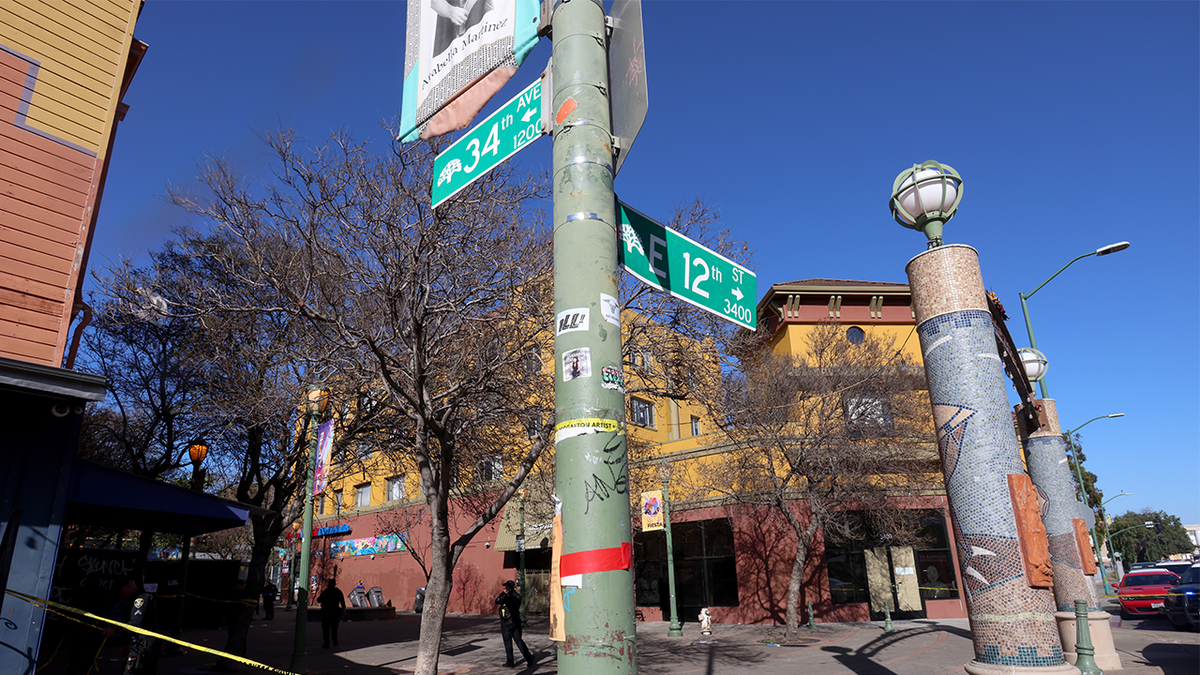 Oakland police investigate a shooting in the Fruitvale Public Market plaza along East 12th Street and 34th Avenue in Oakland, Calif., on Tuesday, May 16, 2023. (Getty Images)
In a statement to FOX News Digital, the city of Oakland said it is working every day to strengthen community safety for residents, small businesses and visitors, highlighting its achievements in recent weeks.
"We have expanded foot patrols in commercial districts citywide and partnered with business groups to encourage public space activation that brings visitors to our businesses and promotes safer communities," the city said. "In the coming weeks, we will disburse grants for community ambassadors, safety programs, and small business assistance."
"Community safety is a citywide challenge and every department has a role to play," the statement added. "We are actively partnering with businesses, nonprofit groups, state and regional governments to reduce crime."
Earlier this month, the Oakland City Council passed a resolution aimed at increasing public safety, including plans to address staffing problems at Oakland's 911 dispatch center, enlisting the help of the FBI help in investigating crimes, as well as plans to install high-tech cameras on freeway on-ramps and in business corridors, according to ABC 7.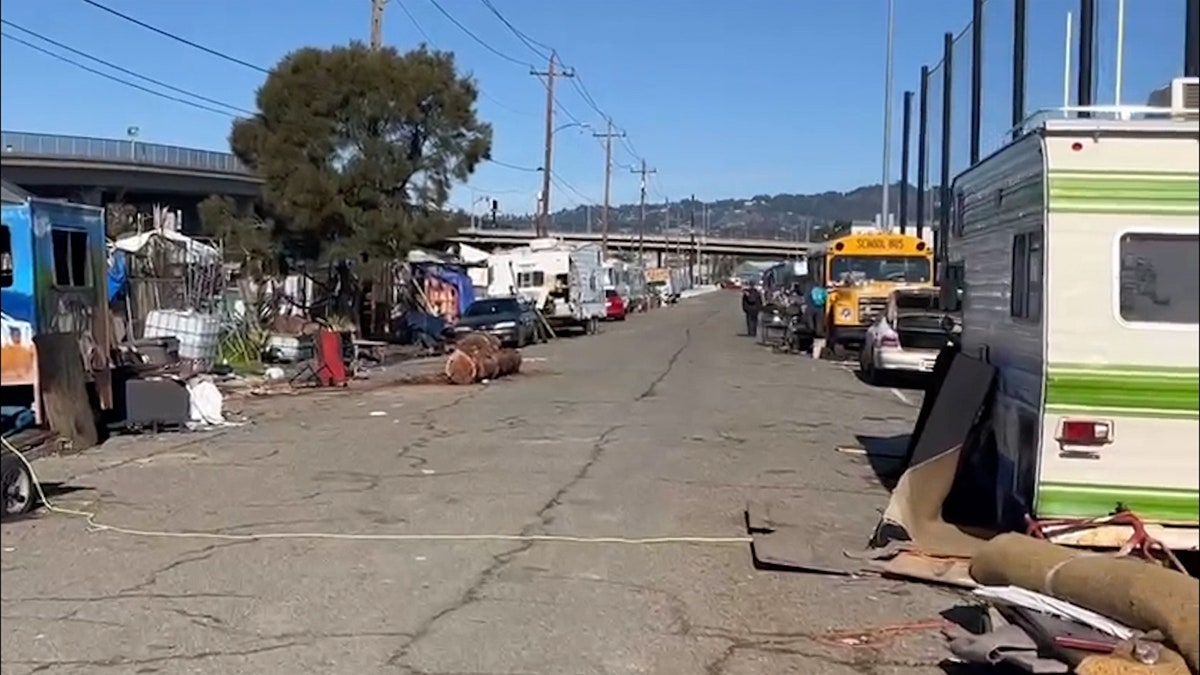 RVs are a common sight along the streets of Oakland, despite the city's ordinance disallowing vehicles to park on streets longer than 72-hours. (Seneca Scott)
CLICK HERE TO GET THE FOX NEWS APP
The resolution also plans to create a grant program allowing business associations in the city to purchase cameras and install them on private property.
"The City of Oakland values its longstanding relationships and engagement with the business community and will continue its dedication to engagement and constructive collaboration to address these issues," the city told FOX News Digital.
Despite these efforts, many business owners don't think the city is doing enough.
Elke Tatad, the managing partner of Oakland's Todos Cantina, said businesses "are on the brink of closure because of safety," ABC 7 reported.
"We've been broken into six times in the last year," he said. "We've met with city and council officials and their answer has been to hire private security."
For more Culture, Media, Education, Opinion and channel coverage, visit foxnews.com/media
Kendall Tietz is a Production Assistant with Fox News Digital.