Pastor remembers friend killed in shooting
Actor Melissa Joan Hart says she helped children flee moments after the deadly Nashville school shooting on Monday.
The "Sabrina The Teenage Witch" star shared an emotional video on Instagram on Tuesday that she filmed the day of the shooting at The Covenant School. She said the rampage unfolded "right next to" the school that her kids attend.
"We moved here from Connecticut, where we were in a school a little ways down from Sandy Hook," she said, referring to the 2012 mass shooting that left 20 children dead in Newtown, Connecticut. "So this is our second experience with a school shooting with our kids being in close proximity."
The actor said her family is ok and her children weren't at the school on Monday. Hart then recalled how she and her husband, musician Mark Wilkerson, were on their way to school for conferences when they came across students who were apparently running away from their school.
"We helped a class of kindergartners across a busy highway that were climbing out of the woods, that were trying to escape the shooter situation at their school," Hart said. "So we helped all these tiny little kids cross the road and get their teachers over there. We helped a mom reunite with her children."
"I just don't know what to say anymore," Hart said. "It is just, enough is enough. Just pray. Pray for the families."
A shooter opened fire at The Covenant School, a private Christian school in the city's affluent Green Hills neighborhood, killing three children and three adults. Police have identified the shooter as Audrey Hale, a 28-year-old from Nashville Officials said the shooter was armed with at least two assault-style weapons and a handgun.
Christopher Brito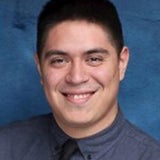 Christopher Brito is a social media manager and trending content writer for CBS News.
Thanks for reading CBS NEWS.
Create your free account or log in
for more features.