A late-night collision on the Ohio River in Louisville, Kentucky, resulted in numerous barges breaking free of the vessel tugging them – including one carrying 1,400 metric tons of methanol.
The "navigation accident" occurred at roughly 2 a.m. on Tuesday at the lock chambers at the McAlpine Locks and Dam, which sits in the Ohio River, according to the U.S. Army Corps of Engineers. The vessel, which was towing 11 barges carrying various other products, including soy and corn, had collided with what Louisville Metro Emergency Services described as a "stationary structure at the entrance to the Portland Canal" near the dam.
No injuries were reported, but when the vessel hit the structure, 10 of the 11 barges broke loose from the vessel. Of those, the Corps said three ended up "pinned" against the lower part of the dam and one was pinned against the Louisville and Indiana bridge pier. The barge carrying the methanol was lodged at the dam and, according to the Kentucky Energy and Environment Cabinet, was "partially submerged."
Methanol is a "toxic alcohol" substance used in various industries, including in pesticides and alternative fuels. Methanol does pose an explosion hazard in some cases, such as when methanol vapor mixes with air and when runoff ends up in sewers, according to the CDC.
The Cabinet was among the organizations that sent teams to aid in the cleanup.
Our Emergency Response Team (ERT) is currently responding to a barge incident which occurred this morning on the Ohio...

Posted by

Kentucky Energy and Environment Cabinet

on

Tuesday, March 28, 2023
"There is currently zero evidence of a tank breach or any leaks," Louisville's emergency services agency said in an update on Tuesday, "and air and water monitoring resources are in place. ... There is currently no impact to Louisville Water's water intake or water quality. The river waterway is open through the use of the local vessel traffic services."
Li Cohen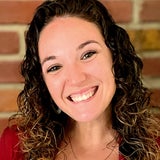 Li Cohen is a social media producer and trending content writer for CBS News.
Thanks for reading CBS NEWS.
Create your free account or log in
for more features.