A Massachusetts judge on Tuesday revoked the bail for a man confined to his home while awaiting trial for driving an SUV into an Apple store, killing one and injuring nearly two dozen others, authorities said.
Bradley Rein, 54, of Hingham, was ordered held in jail for 60 days after authorities visited his home several times over the weekend after losing contact with his GPS monitoring device. He failed to charge the device, Plymouth County District Attorney Timothy J. Cruz said.
Rein is charged with second-degree murder and motor vehicle homicide by reckless operation in the death of Kevin Bradley, a New Jersey resident. He also faces 18 additional counts each of reckless operation of a motor vehicle, aggravated assault and battery with a dangerous weapon, among other charges.
PATRIOTS FAN DEAD AFTER APPARENT ALTERCATION WITH DOLPHINS FAN: REPORTS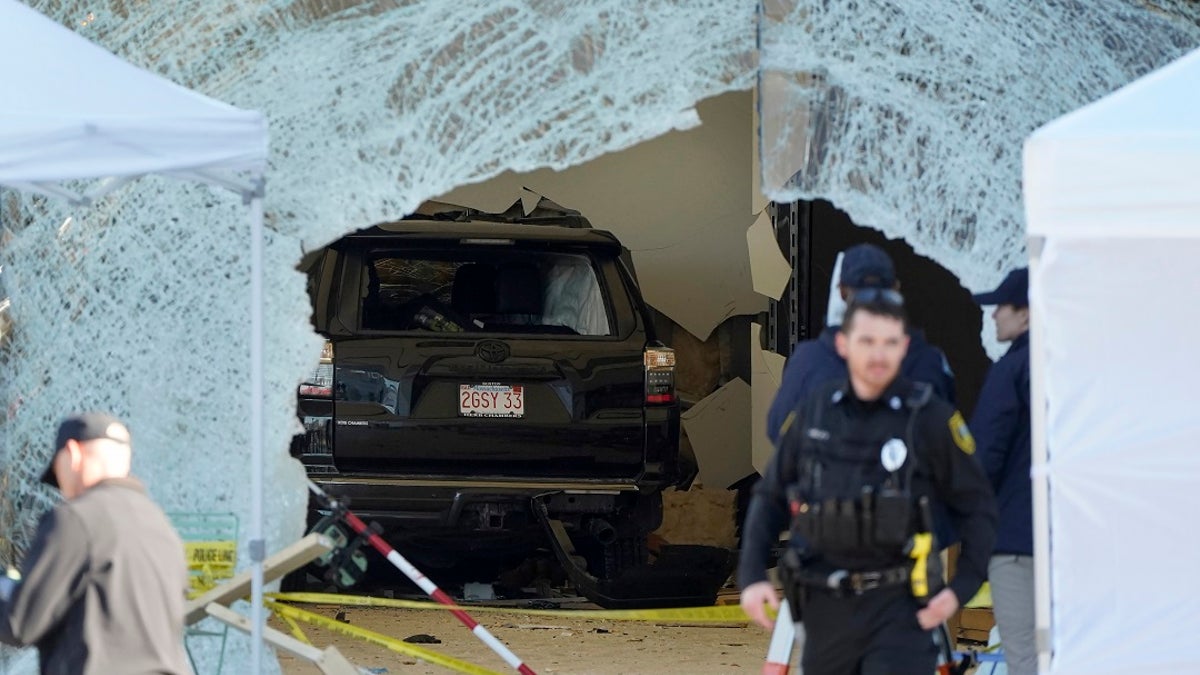 An inside an Apple store after crashing through the glass front of an Apple store on Nov. 21, 2022, in Hingham, Mass. On Tuesday, a judge revoked bail for Bradley Rein, who had been confined at home while awaiting trial for driving his SUV into the store, killing a man and injuring nearly two dozen others, officials said. (AP)
In April, Rein pleaded not guilty and was released on $100,000 bond. As a condition of his bail, he was ordered not to drive and wear the GPS device.
Prosecutors said Rein was behind the wheel of his 2019 Toyota 4Runner on Nov. 21, 2022 when he crashed through the front glass window of the Apple store in the Boston suburb of Hingham.
Investigators found that Rein was allegedly accelerating the SUV up to 60 mph five seconds before the crash. Prosecutors said that "there was no indication of brake usage."
An attorney representing Rein previously told prosecutors in November that he had tried to brake but could not, as his foot "got stuck on the accelerator."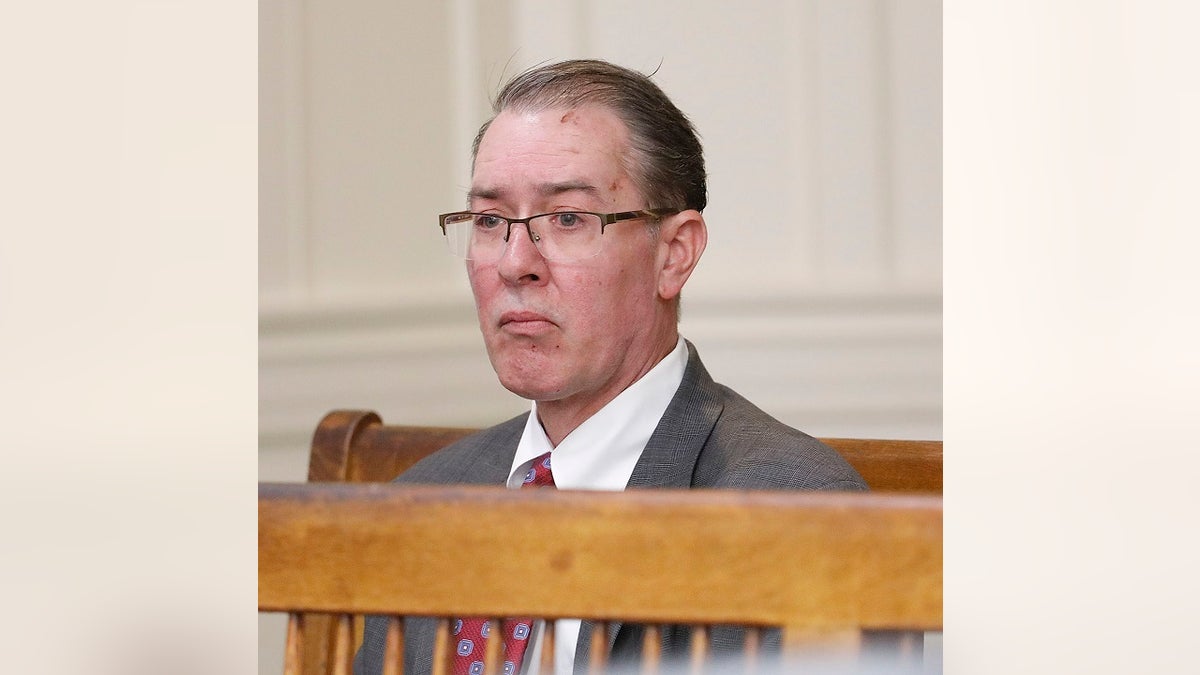 On Tuesday, a Massachusetts judge revoked bail for Bradley Rein. (AP)
CLICK HERE TO GET THE FOX NEWS APP
In a police report, Rein told State Trooper Andrew Chiachio following the crash that he drove to the strip mall where the Apple store was located to repair a lens in his eyeglasses, which he was not wearing at the time of the incident, according to The Patriot Ledger.
"While driving in the area of Barnes and Noble, Mr. Rein stated his right foot became stuck on the accelerator and his vehicle accelerated," The Patriot Ledger newspaper quoted the trooper as writing. "Mr. Rein stated he used his left foot to try to brake, but was unable to stop the vehicle and crashed through the front of the Apple Store."
Rein is expected to appear in court on Oct. 20.
Fox News Digital's Greg Norman contributed to this report.