London — The city of Amsterdam has launched a campaign to discourage visits from British men between the ages of 15 and 35 who are looking to party.
"Coming to Amsterdam for a messy night + getting trashed = £140 + criminal record + fewer prospects," a new video says, showing an intoxicated man being arrested and jailed.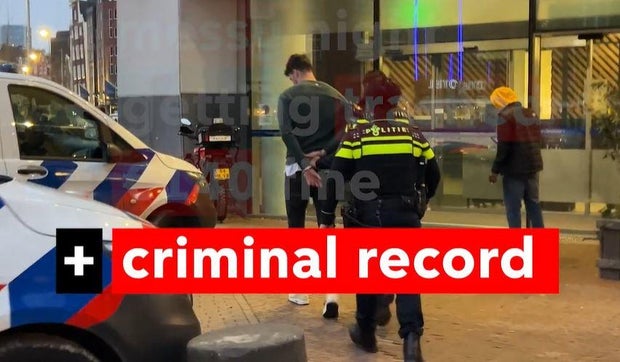 An image from a video released on March 28, 2023 by the city of Amsterdam, Netherlands, portrays a tourist being arrested for disorderly conduct as part of a campaign to discourage British visitors from coming just to get "trashed."
City of Amsterdam
The video will be shown to people who search for terms online like "stag [bachelor] party Amsterdam," "cheap hotel Amsterdam" or "pub crawl Amsterdam," the city said in a statement on Tuesday.
"So coming to Amsterdam for a messy night? Stay away," the video concludes.
The campaign will be extended to target "potentially nuisance-causing visitors" from other European countries, and even domestic visitors from other parts of the Netherlands, over the course of the year, the city announced.
Amsterdam has long been known for the recreational sex available legally in its red light district and the cannabis that can be purchased in coffee shops. Those traits have made it one of Europe's party capitals, attracting tourists from all over the world.
But residents have long complained about tourists who visit and become extremely intoxicated and rowdy.
Last month, Amsterdam put rules in place that ban the smoking of marijuana in the red light district and require sex workers to close their venues by 3 a.m.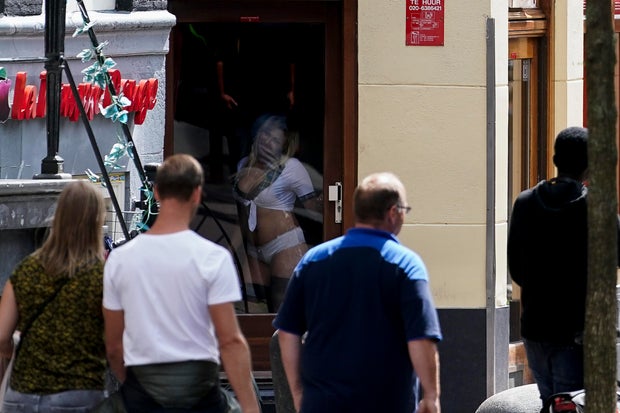 A sex worker poses behind a window as people pass by in the red light district of Amsterdam, July 1, 2020.
KENZO TRIBOUILLARD/AFP/Getty
In:

Travel

Marijuana

prostitution

Amsterdam

Britain

sex work

Cannabis

United Kingdom

Netherlands
Haley Ott
Haley Ott is a digital reporter/producer for CBS News based in London.
Thanks for reading CBS NEWS.
Create your free account or log in
for more features.