Two inmates escaped from Mississippi's Raymond Detention Center on Sunday, just weeks after four other detainees escaped from the same jail facility, the sheriff's office said.
Officials noticed Joseph Spring and Michael Lewis, both 31, were missing during the morning headcount, Hinds County Sheriff Tyree Jones tweeted. "A breach in the facility was later located along with fence damage," he said.
Spring was arrested on Nov. 28 of last year on a burglary charge, according to Hinds County inmate records. Lewis was arrested on Dec. 2, 2022, on a charge of driving under the influence.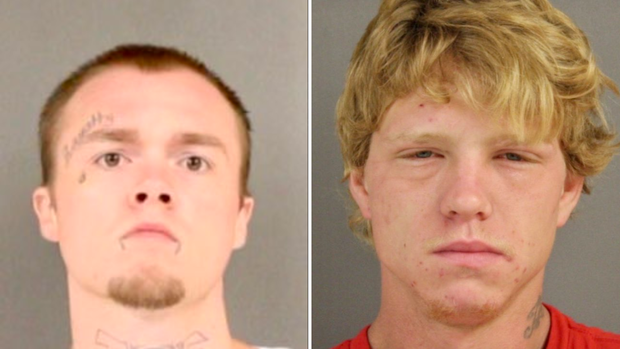 Michael Lewis and Joseph Springs escaped from Raymond Detention Center.
Hinds County Sheriff's Office
An alert went out to 17,000 people in the area after their escape, Jones said.
On April 22, Dylan Arrington, Casey Grayson, Corey Harrison and Jerry Raynes escaped from the same Mississippi facility.
Arrington died on April 26 after barricading himself in a home during an armed standoff with deputies, officials said at the time. He may be connected to a pastor's killing and was also suspected of shooting an officer.
Raynes was arrested on April 27, authorities said. Grayson was found dead at a New Orleans truck stop on April 30. Harrison was taken into custody in early May.
In July, U.S. District Judge Carlton Reeves ordered a takeover of the Raymond jail, CBS previously reported. He noted deficiencies in supervision and staffing along with "a stunning array of assaults, as well as deaths." The U.S. Fifth Circuit Court of Appeals stayed that order after the county filed a motion for reconsideration in December.
Aliza Chasan
Aliza Chasan is a digital producer at 60 Minutes and CBS News.
Thanks for reading CBS NEWS.
Create your free account or log in
for more features.