A civil rights lawsuit brought against Kyle Rittenhouse by the father of Anthony Huber — one of two men who Rittenhouse shot and killed in Kenosha, Wisconsin, during protests in 2020 — will be allowed to proceed, a judge ruled on Wednesday. Rittenhouse was acquitted last year on all five charges he faced in his criminal trial, including first-degree intentional homicide.
The wrongful death suit was filed by Huber's father, John Huber, in 2021, and alleges "the existence of a conspiracy to deprive protestors of their civil rights and due-process claims based on the government's exposing protestors to danger at the hands of armed civilians."
The lawsuit also accuses Rittenhouse of "conspiring with law enforcement to cause harm to protestors."
U.S. District Judge Lynn Adelman on Wednesday dismissed motions filed by both government defendants and Rittenhouse, who sought to have the lawsuit dismissed on grounds of insufficient evidence and failure to state a claim, meaning Rittenhouse was not properly served with the grounds for the suit.
Adelman found that John Huber's attorneys and private investigators spent over 100 hours attempting to locate Rittenhouse, finding addresses in seven different states before locating the Florida residence of his mother and sister. Rittenhouse's sister was served the suit after she stated that her brother was not home.
Adelman said that Rittenhouse was "almost certainly evading service," writing that he had been "deliberately cagey about his whereabouts."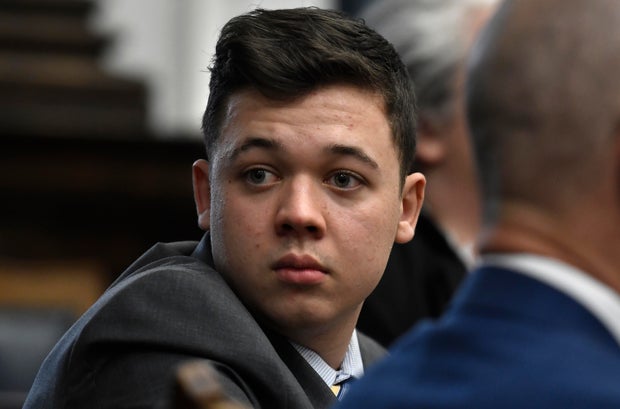 Kyle Rittenhouse looks back as attorneys discuss items in the motion for mistrial presented by his defense during his trial at the Kenosha County Courthouse on November 17, 2021 in Kenosha, Wisconsin.
Sean Krajacic - Pool / Getty Images
Loevy & Loevy, the firm representing John Huber, said Wednesday in a statement, "Make no mistake: our fight to hold those responsible for Anthony's death accountable continues in full force. Neither Mr. Rittenhouse nor the Kenosha police who authorized his bloody rampage will escape justice. Anthony will have his day in court."
The family is seeking an unspecified amount of damages from local officials, law enforcement and Rittenhouse.
Amid protests following the police shooting of Jacob Blake, the then-17-year-old Rittenhouse traveled from his home state of Illinois with an AR-15 style rifle, and shot three people, Anthony Huber, Joseph Rosenbaum and Gaige Grosskreutz. Both Huber and Rosenbaum died as a result of their injuries.
Rittenhouse was allowed to return home to Illinois before being extradited to Wisconsin after his arrest a month later.
Rittenhouse testified that he traveled to Kenosha with the intent to protect local businesses and provide first aid, and his attorneys argue that the teen acted in self-defense in the shootings. Rittenhouse was ultimately acquitted on all charges after nearly four days of jury deliberation.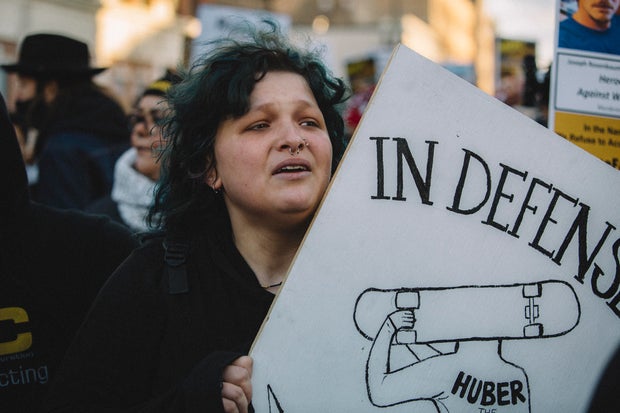 Activists protest the verdict in the Kyle Rittenhouse trial on November 21, 2021 in Kenosha, Wisconsin. Rittenhouse, an Illinois teenager, was found not guilty of all charges in the fatal shootings of Joseph Rosenbaum and Anthony Huber and for the shooting and wounding of Gaige Grosskreutz.
Jim Vondruska/Getty Images
Adelman on Wednesday ruled that Anthony Huber's death "could plausibly be regarded as having been proximately caused by the actions of the governmental defendants," and that because the sheriff and police chief are "alleged to have known that the armed individuals had expressed intentions to harm protestors, it is reasonable to infer that the commanders knew that they were creating a dangerous situation by forcing the protestors and armed individuals to confront each other in a confined area."
"The risk that members of these antagonistic groups would engage in violence was high, and once violence erupted it would be difficult for protestors to escape or otherwise protect themselves," added Adelman.
"According to the complaint, the only reason Rittenhouse was allowed to walk away after shooting three people was because he was white and because he was affiliated with the armed individuals."
This case is one of several ongoing civil lawsuits filed against Rittenhouse in the wake of the shootings. Grosskreutz filed a similar suit last year, according to The Associated Press.
C Mandler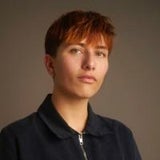 C Mandler is a social media producer and trending content writer in New York, focusing on LGBTQ+ issues.
Thanks for reading CBS NEWS.
Create your free account or log in
for more features.