Former President Donald Trump's campaign was forced to walk back a claim that he purchased a Glock pistol at a South Carolina gun shop on Monday amid questions about the legality of such a purchase considering he has been charged with numerous felonies in multiple cases.
"President Trump buys a [Glock] in South Carolina!" Trump campaign spokesman Steven Cheung posted on X Monday afternoon, including video of the former president at the Palmetto State Armory in Summerville holding a Glock and saying, "Wow."
"I've got to buy one. I want to buy one," Trump said in the video.
WATCH: REPORTERS PILE IN FRUSTRATED KARINE JEAN-PIERRE OVER BIDEN PLAN TO JOIN UAW PICKET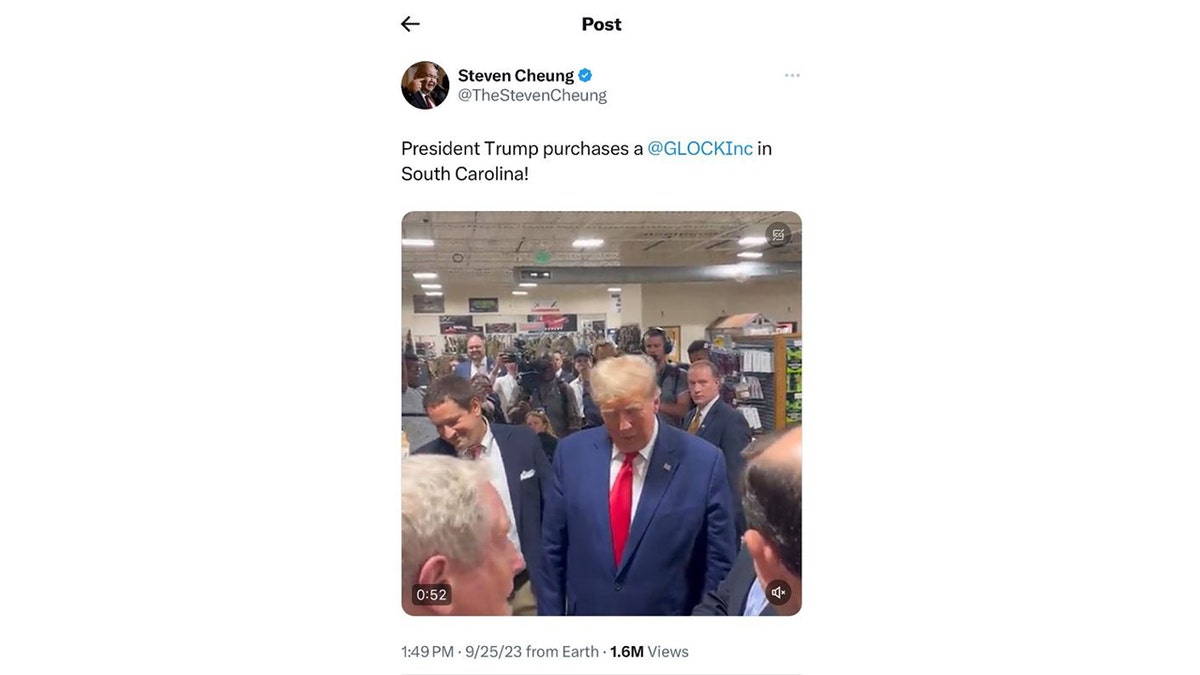 This now-deleted X post from Trump campaign spokesman Steven Cheung claimed the former president purchased a Glock pistol amid his legal challenges. (Steven Cheung)
Cheung, who later deleted the X post, told Fox News Digital, "President Trump did not purchase or take possession of the firearm. He simply indicated that he wanted one."
Stephen Gutowski, a firearms expert and founder of The Reload, took to X, arguing it would be a crime for Trump to buy a Glock "because he's under felony indictment."
Gutowski noted that individuals "under felony indictments can't 'receive' new firearms," explaining that also meant they couldn't buy them.
WATCH: KARINE JEAN-PIERRE DODGES WHEN PRESSED ON BIDEN'S SOUR APPROVAL RATING, AGE, MENTAL FITNESS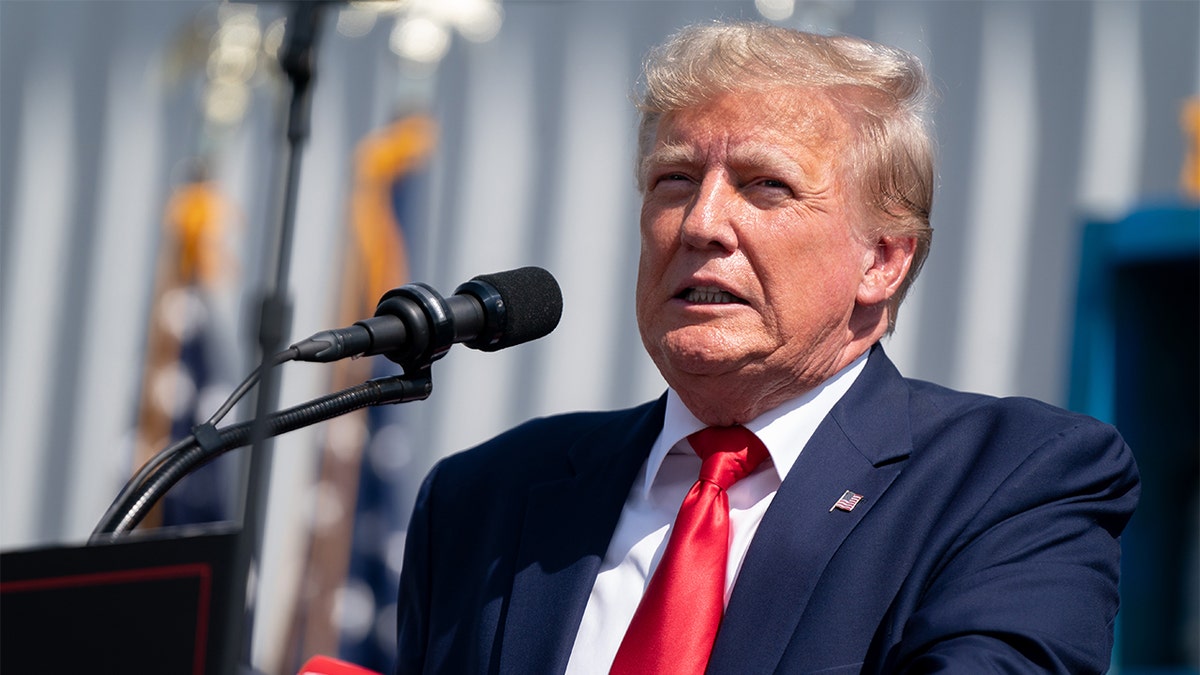 Former U.S. President Donald Trump speaks to a crowd during a campaign rally on September 25, 2023, in Summerville, South Carolina. (Sean Rayford/Getty Images)
"He can keep the ones he has, but he can't get new ones. I do wonder how that's going to work out as he campaigns at places like gun stores," Gutowski wrote.
He went on to note a number of court cases that had fallen on different sides of the issue on whether such laws prohibiting gun purchases were constitutional, but also that there was still an outstanding decision from the Fifth Circuit Court of Appeals for one case.
CLICK HERE TO GET THE FOX NEWS APP
Gutowski added that the Fifth Circuit Court had "been extremely skeptical of many federal firearms restrictions" since the Supreme Court ruled 6-3 last year that New York's regulations making it difficult to obtain a license to carry a concealed handgun were unconstitutionally restrictive, and that it should be easier to obtain such a license.