The defending Super Bowl champion Kansas City Chiefs entered Sunday's game as the favorite to defeat the struggling Chicago Bears. The Chiefs ended up dominating the Bears, winning 41-10 at Arrowhead Stadium.
NFL games with lopsided scores typically produce modest ratings — unless Taylor Swift is in one of the stadium's luxury suites. The Chiefs-Bears matchup delivered a total audience of more than 24 million viewers, according to Fox Sports.
The figure represented one of the week's top-rated games among females in the 12-17 demographic and 18- to 49-year-olds, per a report Variety.
By comparison, last year's Week 3 "America's Game of the Week" in FOX's late afternoon window recorded a total of 26.4 million viewers.
CLICK HERE FOR MORE SPORTS COVERAGE ON FOXNEWS.COM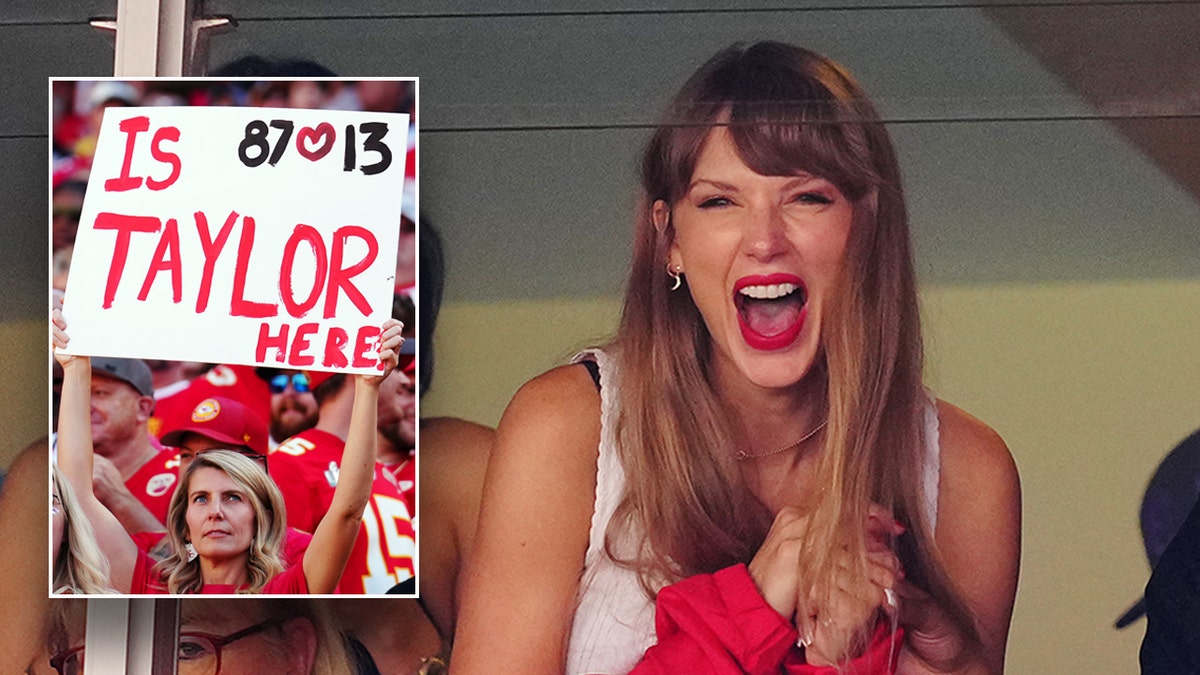 Taylor Swift was the talk of the town online Sunday after making an appearance at the Kansas City Chiefs' game. (Getty Images)
Swift was in a luxury box cheering alongside Kelce's mother Donna amid circulating rumors of a budding romance with the Chiefs star tight end.
COWBOYS' MICAH PARSONS OFFERS 'CHALLENGE' TO OTHER NFL PLAYERS AFTER TAYLOR SWIFT SHOWS UP FOR CHIEFS GAME
Cameras showed several shots of Swift in the suite, particularly whenever Kelce was involved in a play.
A video of Swift high-fiving and smiling as she celebrated Kelce's touchdown reception continues to make its rounds across social media.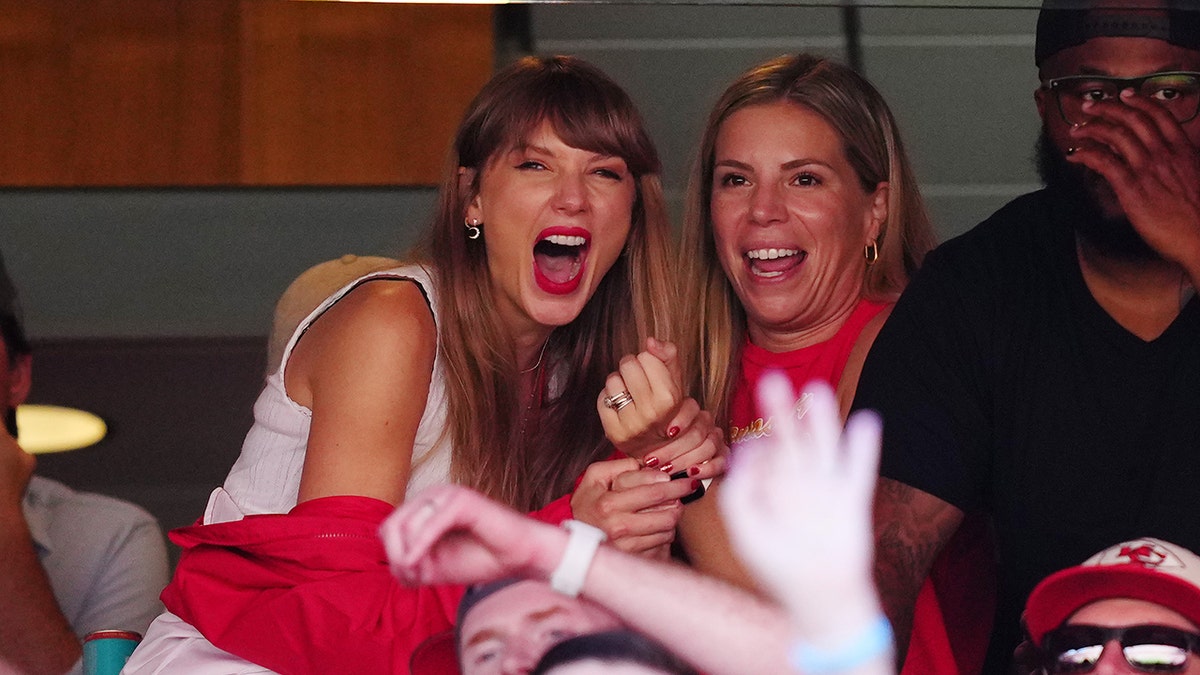 Taylor Swift showed a wide range of emotions Sunday at the Kansas City Chiefs game. (Jason Hanna/Getty Images)
Before the game, Fox Sports hinted Swift would make an appearance.
"America's Game of the Week swiftly scores the most-watched telecast of the week on any network," Fox Sports wrote in a ratings note and a social media post. On Tuesday, Fox Sports public relations also made a reference to Swift's song "Afterglow" from her 2019 album "Lover."
"In the afterglow of Sunday, America's Game of the Week scored the week's most-watched telecast on any network," Fox Sports PR account wrote on X, the company formerly known as Twitter.
Last week, Kelce told ESPN's Pat McAfee he invited Swift to one of his games.
"I threw the ball in her court and, you know, I told her, 'I've seen you rock the stage at Arrowhead and you might have to come see me rock the stage at Arrowhead and see which one is a little more lit,'" Kelce said during the interview.
Travis Kelce and Taylor Swift dating rumors have come to a fever pitch. (Getty Images)
The eight-time Pro Bowler stopped short of sharing details on how he and Swift connected.
CLICK HERE TO GET THE FOX NEWS APP
After the game, Kelce and Swift were spotted leaving together in his convertible.
Chantz Martin is a sports writer for Fox News Digital.