Kate Moss became a fashion icon in the '90s, and has since appeared on more than 70 Vogue covers in addition to walking hundreds of runways as one of the world's most in-demand supermodels.
Her signature grunge style — and a '92 collaboration with Calvin Klein where she posed topless with Mark Wahlberg — marked a new era for fashion, but Moss isn't thinking much about the past.
Ahead of her birthday in January, the British beauty admitted to the Sunday Times that she's in "denial" about getting older.
"I'm not turning 50," she said. "No. I'm not thinking about it. I do not feel 50."
KATE MOSS SAYS SHE FELT OBJECTIFIED BY SHIRTLESS CALVIN KLEIN AD WITH MARK WAHLBERG: 'VULNERABLE AND SCARED'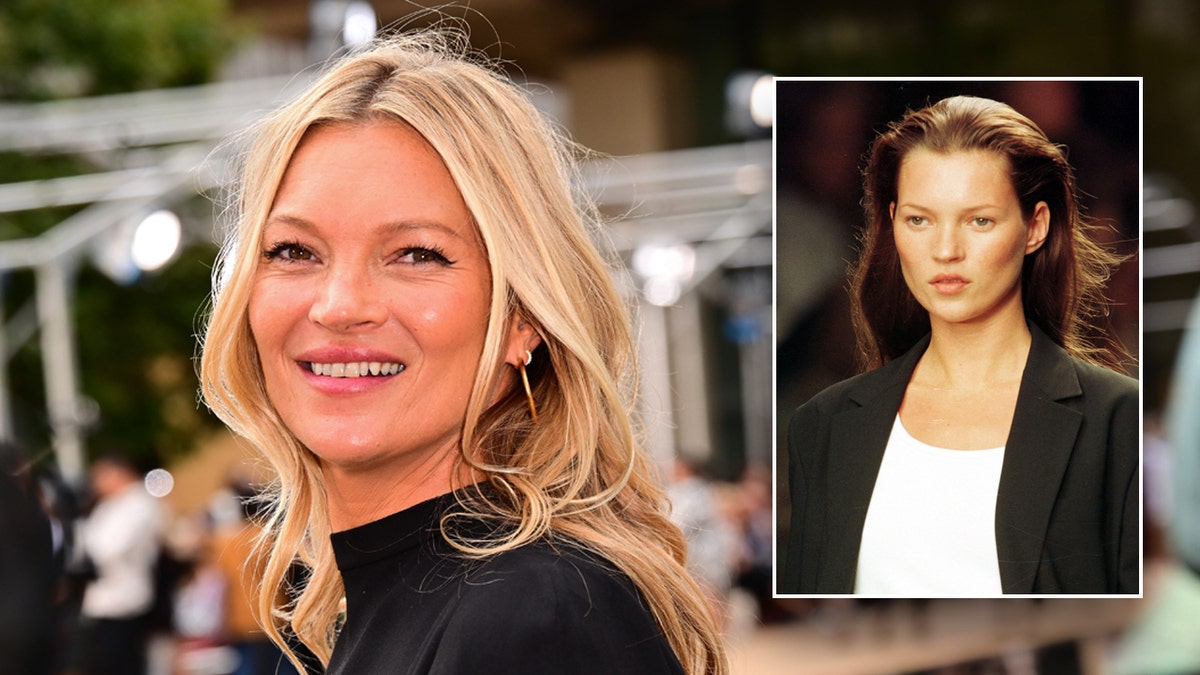 Kate Moss is in "denial" about aging and doesn't want to believe she's turning 50 in January. (Getty Images)
The Capricorn catwalk queen will turn 50 years old on Jan. 16.
Moss became known just as much for her presence on the runway as for the celebrity roster of friends she collected along the way at Hollywood parties with A-list stars.
"I still smoke occasionally," she said, sitting in Annabel's private members club in London, wearing all white. "I've heard that when you stop, you can really tell [by your skin]. But I haven't stopped ... yet." She is also "creative director" for Diet Coke.
SUPERMODEL KATE MOSS' SISTER DELETES TWITTER AFTER NEPOTISM BACKLASH AND 'LIFE ISN'T FAIR' TWEET
The It-girl was married to musician Jamie Hince of The Kills for five years, and previously dated Johnny Depp in addition to Pete Doherty.
Moss testified on Depp's behalf in his defamation trial against Amber Heard in 2022.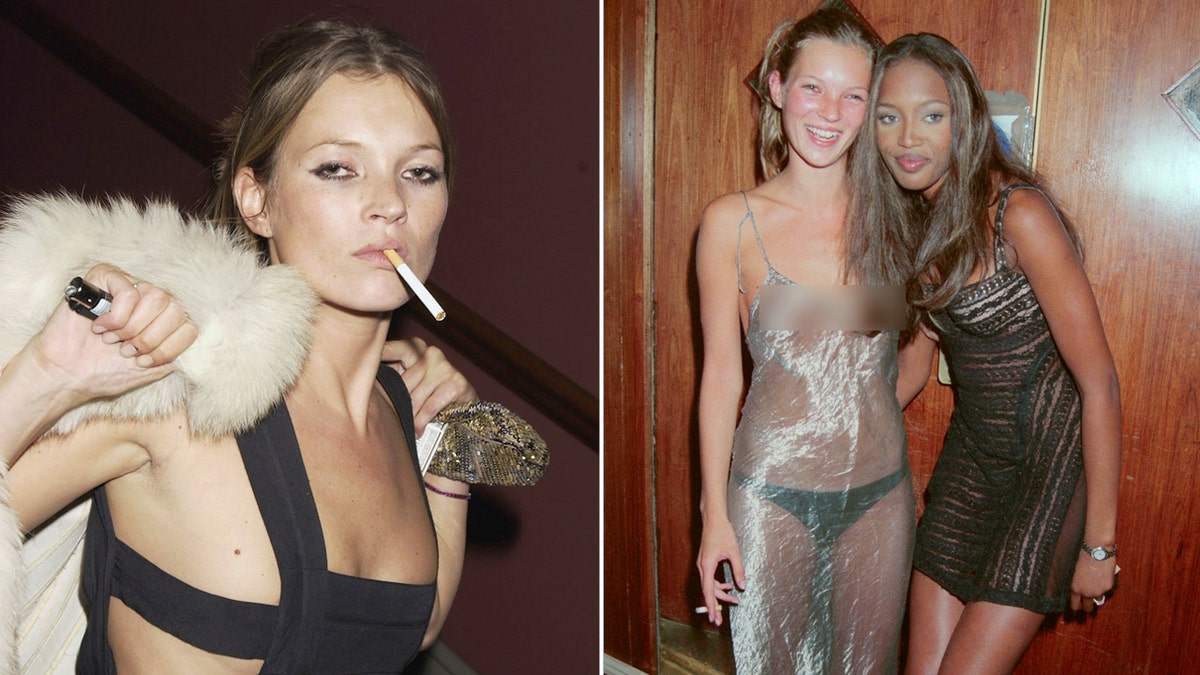 Moss and Naomi Campbell ruled the runways in the '90s. (Getty Images)
As far as any non-surgical changes or making "tweakments" to her face, which can include injectables such as Botox, Moss skirted the inquiry.
"No comment. Au naturel. Next [question]," she said.
LIKE WHAT YOU'RE READING? CLICK HERE FOR MORE ENTERTAINMENT NEWS
Moss admitted her life is a little different now as she's settled into a quieter routine in the English countryside, where she practices transcendental meditation and charges her crystals outside when the moon is full.
When it comes to partying and staying out late, Moss is "not really into it."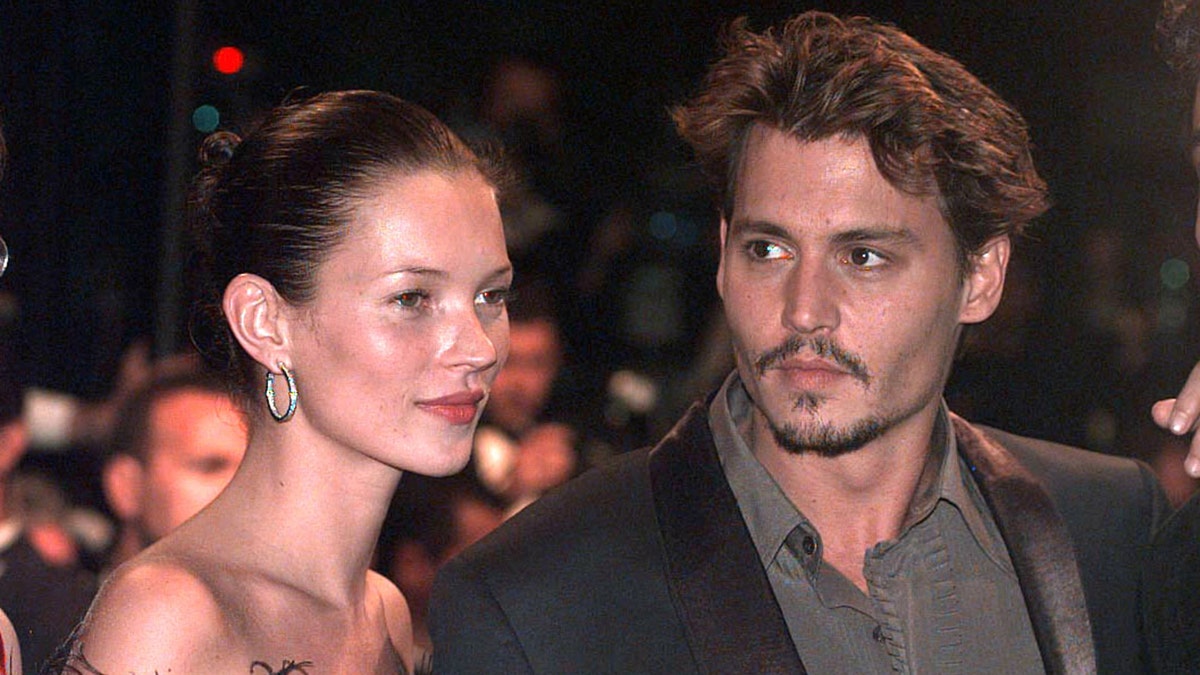 Moss dated Johnny Depp in the '90s. (PA Images)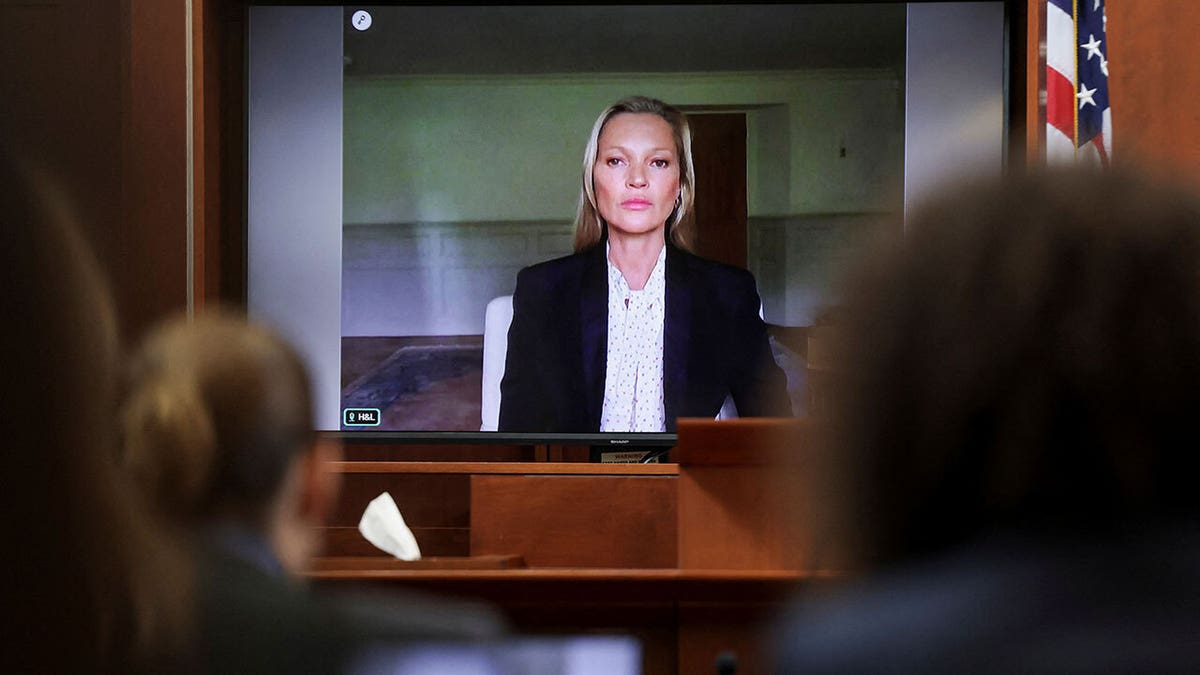 Moss testified on behalf of Depp via video link in his defamation case against ex-wife Amber Heard. (Reuters)
She added, "I do get Fomo [fear of missing out] sometimes, like, 'Oh I wish I'd gone to that or was hanging out with everybody'. When I do go out I leave at midnight — that's my cut-off. I've seen everyone, everyone's talked sense. After that [time] people start repeating themselves. So then I go home."
Moss prefers to indulge in health and wellness practices, including breathwork sessions in Los Angeles where "you lie in like a dark room with heavy dark curtains and they give you Wim Hof breathing exercises," she said, referencing the celebrity-favorite motivational speaker. "And then they take you through, and you get into the cold water."
CLICK HERE TO SIGN UP FOR THE ENTERTAINMENT NEWSLETTER
Her connections with the beauty industry evolved into creating her own Cosmoss brand, which she launched in August 2022. Admittedly, Moss "didn't give a s--t about" what she used as skincare when she was younger, and "never" wore sunscreen.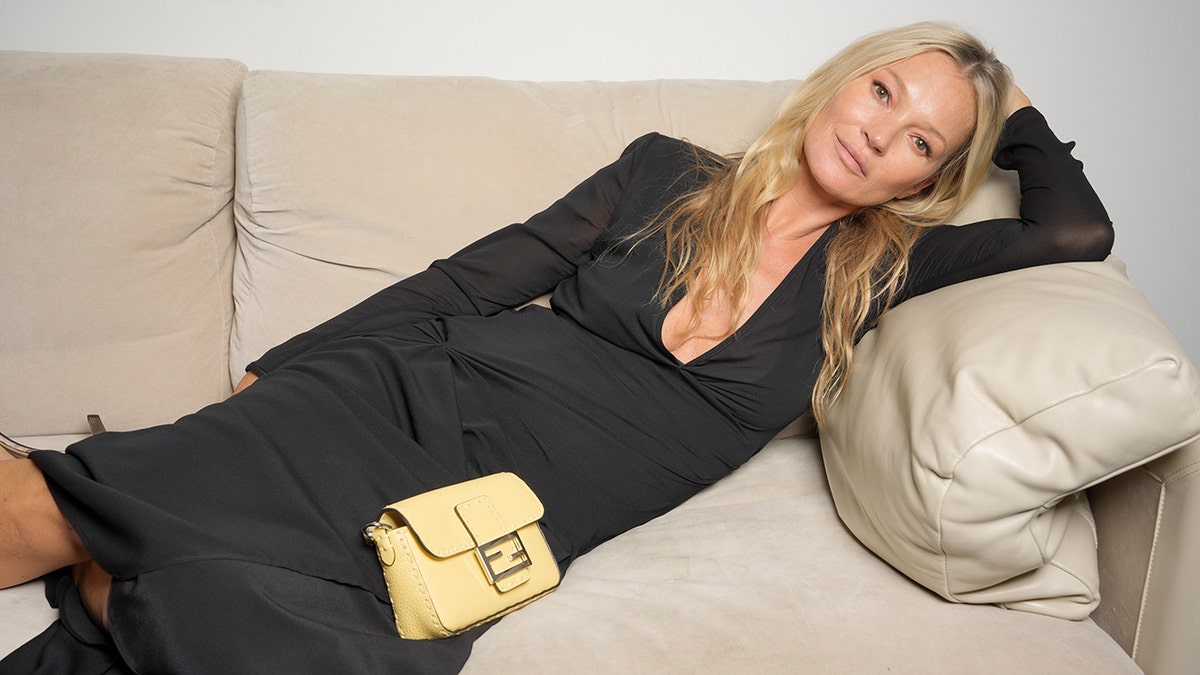 Moss prefers health and wellness routines over A-list parties these days. (WWD)
"Lots of brands think about the science and the ingredients," she said. "Cosmoss has all that — but what I wanted was something that was actually going to ground you and connect you to the universe. Because that's what I need: connection."
At home in the Cotswolds, where she can go swimming in a "secret place" only the local villagers are allowed to use, Moss is still very much connected to the '90s, albeit via sitcoms.
"'Frasier' is my bedtime watch," she said. "It just puts me to sleep."
CLICK HERE TO GET THE FOX NEWS APP
Tracy Wright is an entertainment reporter for Fox News Digital. Send story tips to [email protected].