New York Jets legend Joe Namath has seen enough of current Jets quarterback Zach Wilson.
Hall of Fame quarterback Namath, who delivered the one and only Super Bowl victory in the team's history, watched the Jets fall to the New England Patriots once again on Sunday, where Wilson struggled to get anything going on offense.
The Jets averaged 4.4 yards per pass attempt on their way to just 171 total yards on the day. Wilson went 18 of 36 for 157 yards with no touchdowns or interceptions in the 15-10 loss.
CLICK HERE FOR MORE SPORTS COVERAGE ON FOXNEWS.COM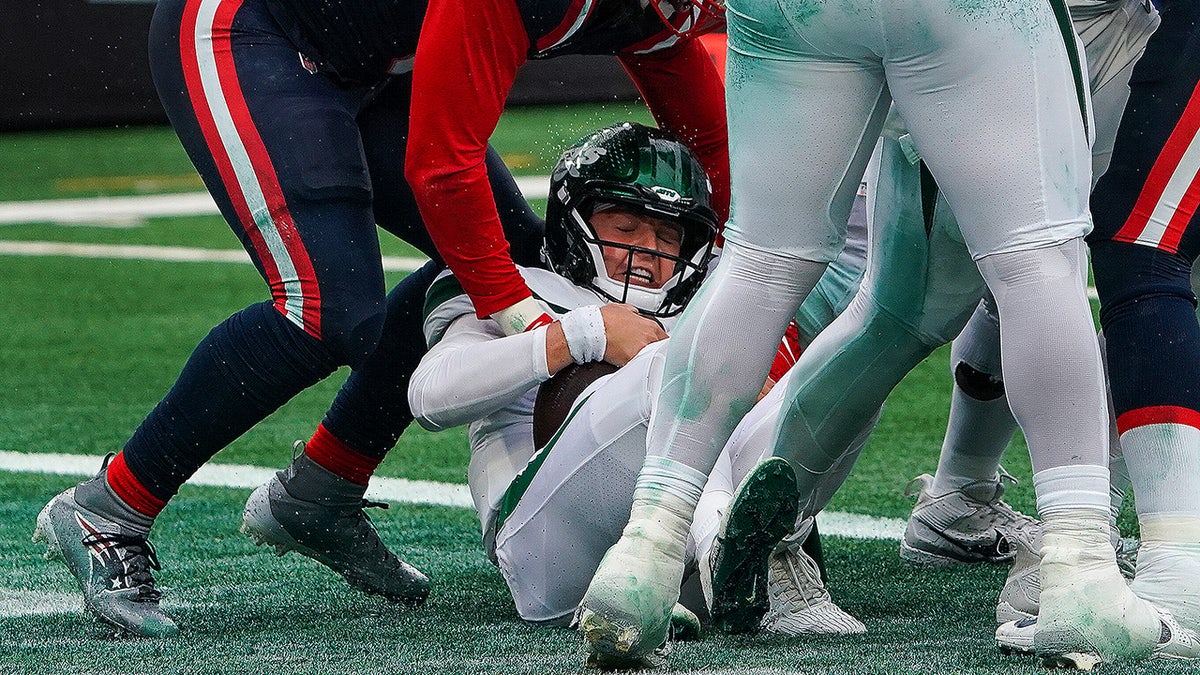 New England Patriots linebacker Matthew Judon sacks New York Jets quarterback Zach Wilson in the end zone for a safety during the game at MetLife Stadium in East Rutherford, New Jersey, on Sunday. (Barry Chin/The Boston Globe via Getty Images)
Namath was voicing his frustrations with the Jets' offense, as well as the coaching staff, during the game on X, formerly known as Twitter. But he also aired out his displeasure with Wilson during "The Michael Kay Show" on Monday.
"No, I didn't take anything positive out of it yesterday. It was awful," Namath said when asked if there was anything he'd take into next week if he were with the Jets.
Namath explained to the crew why he thinks that way.
"Were you watching? I mean, I mean, please. You sit down? You sit down on the play, you go right down? What happened? I thought you were trying to make plays and win. You quit on a play. What is going on? It's disgusting," he said.
During the game, Namath was posting immediately when Wilson and the Jets took the field at a rainy MetLife Stadium.
NFL MVP SHOOTS DOWN JETS' SPECULATION AMID QUARTERBACK WOES: 'NO INTEREST IN DOING THAT RIGHT NOW'
"Why would Zach just go down when he could've spun outta there and maybe found a receiver, bought some time. Geez," one post from Namath said.
Another read: "WRONG DIRECTION ZACH! Step UP into that pocket!"
Namath began questioning the Jets' coaching staff as well after the loss.
"If the team doesn't start playing better you've gotta start looking at the coaches and general manager," he said.
Namath, and Jets fans for that matter, might want Wilson out of the building, but head coach Robert Saleh continued to have his back on Monday.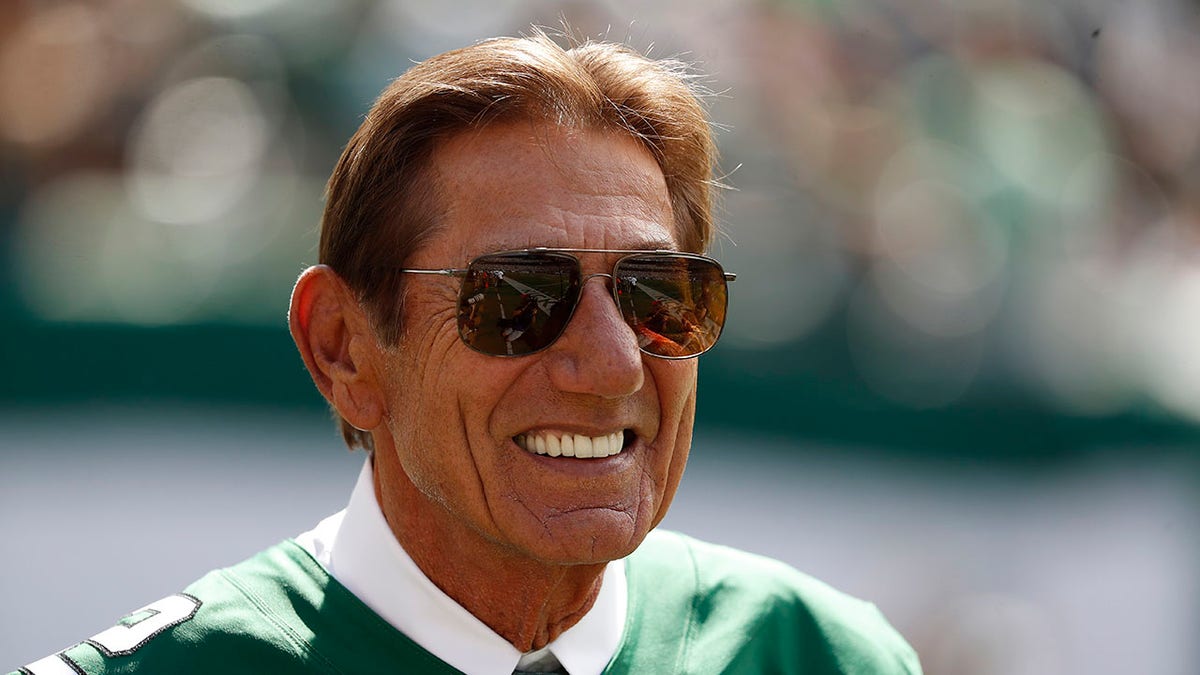 Former player Joe Namath appears on the field at the game between the New York Jets and the Buffalo Bills at MetLife Stadium in East Rutherford, New Jersey, on Sept. 8, 2019. (Michael Owens/Getty Images)
"He's our unquestioned quarterback, guys," Saleh said to reporters.
"As long as he continues to show in his preparation, the way he's been practicing and even in these games, guys. He's not the reason we lost yesterday. It's always a team effort. As long as he continues to show improvement, and I know from a box score standpoint it's not showing, he's going to be our quarterback."
Wilson took over for the injured Aaron Rodgers, who suffered a torn Achilles just four plays into his tenure with the team. Rodgers was brought into the Jets' facility because they didn't have faith Wilson was the man to lead the franchise after regressing in 2022.
Wilson, the team's second overall pick in the 2021 NFL Draft, is 8-16 in his 24 starts with New York over his young career.
Namath thinks Wilson has shown enough to Gang Green that they should simply cut ties.
"Send him to Kansas City to back up against somebody like [Patrick] Mahomes and maybe learn something. I wouldn't keep him," Namath explained. "I've seen enough of Zach Wilson, alright? I've seen enough. Has quick feet, can throw a little bit, but I don't believe what's going on up there."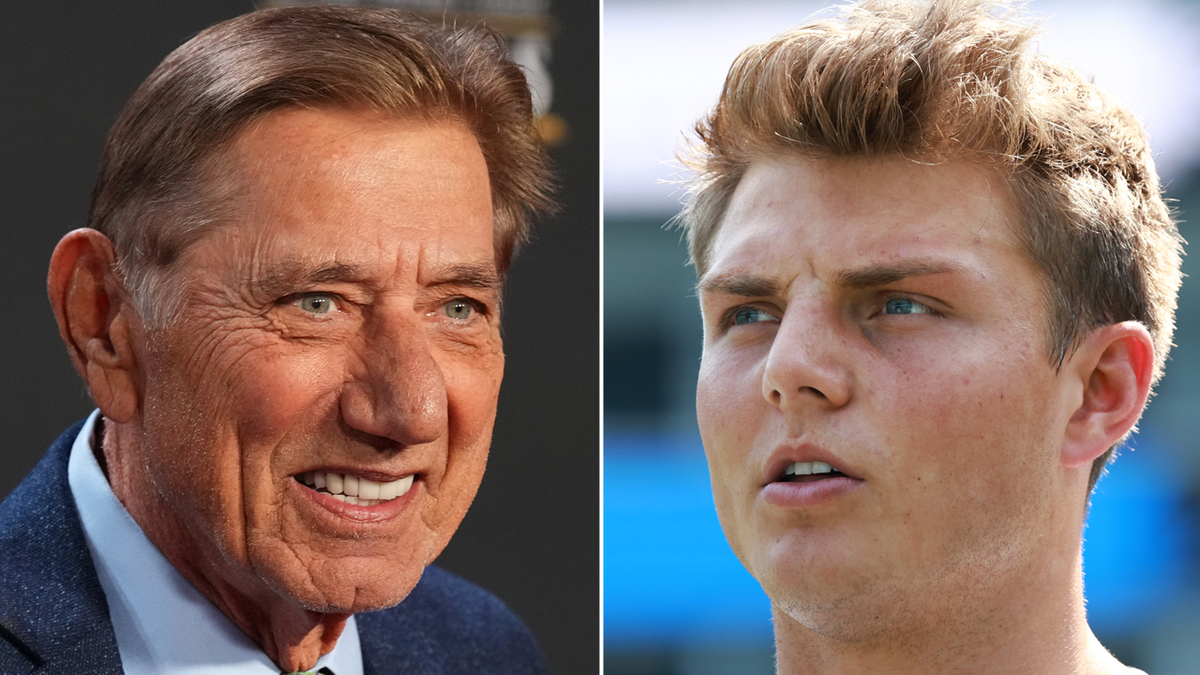 Hall of Fame quarterback Joe Namath, left, has had enough of the New York Jets' current quarterback, Zach Wilson. (Getty Images)
CLICK HERE TO GET THE FOX NEWS APP
Speaking of Mahomes, Wilson looks to be starting against him when the Jets host the Kansas City Chiefs on Sunday night.
Scott Thompson is a sports writer for Fox News Digital.