Jesse Watters discusses how Jeff Bezos has turned on President Biden after more disastrous polling for the president on "Jesse Watters Primetime."
WASHINGTON POST SET TO LOSE '$100 MILLION IN 2023' ONE DECADE AFTER JEFF BEZOS BOUGHT THE PAPER: REPORT
JESSE WATTERS: Oh, there's someone sending a message. It's not just the country. The owner of The Washington Post, Jeff Bezos, is sending a message. The world's third-richest man has joined the CIA to move the Democrat machine against Biden. But why? Bezos is a Democrat, right? Sure. But this is about business.
Besides going after the intelligence agencies, going after the monopolies is the most dangerous move in DC. Tomorrow, we expect the Biden administration to file a massive antitrust lawsuit against Jeff Bezos. Biden's lawsuit against Amazon would bust up Bezos' $1.3 trillion empire. But Bezos has another reason to put Biden out to pasture. When Amazon workers tried to unionize, the president sided with Amazon workers.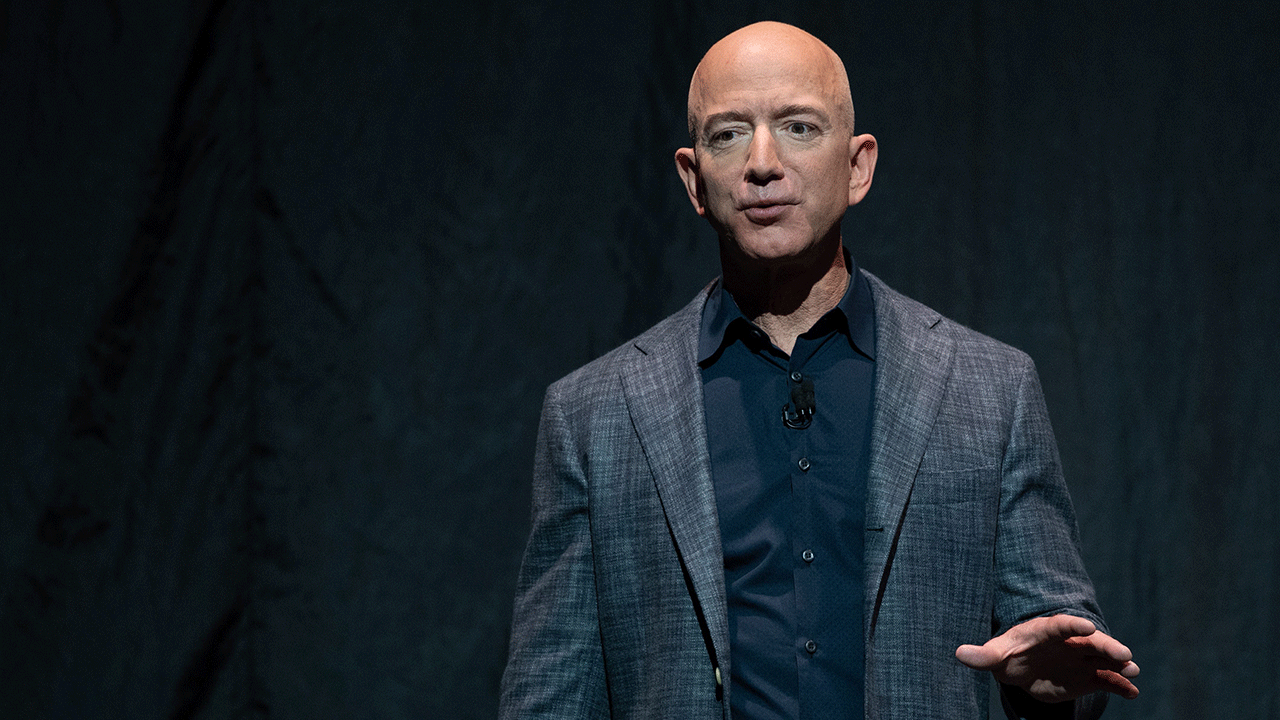 Billionaire Jeff Bezos is bankrolling Fred Ryan's next venture, the Center on Public Civility at the Ronald Reagan Presidential Foundation. ( SAUL LOEB / AFP) (Photo by SAUL LOEB/AFP via Getty Images)
That was a declaration of war. And Bezos has gone behind Biden's back now and formed an alliance with the CIA. You don't pit the unions against Bezos and try to break up his monopoly without paying a price. Bezos has had the CIA in his back pocket for years.
CLICK HERE TO GET THE FOX NEWS APP
Amazon and the intelligence agencies have billions in contracts software, cloud surveillance. Amazon's board is stacked with former intelligence professionals ready to do Bezos' bidding, and Bezos wants Biden gone. That poll was a push poll as in push Joe Biden off a cliff and all the billionaires are in on it.

For more Culture, Media, Education, Opinion, and channel coverage, visit foxnews.com/media.
This article was written by Fox News staff.