Gymnastics Ireland issued an apology Monday morning after a video from 2022 of a Black athlete being overlooked went viral on social media last week, prompting four-time Olympic gold medalist Simone Biles to speak out.
The sports governing body issued a lengthy statement regarding the GymStart event in March 2022 where a young athlete was skipped over during a medal ceremony.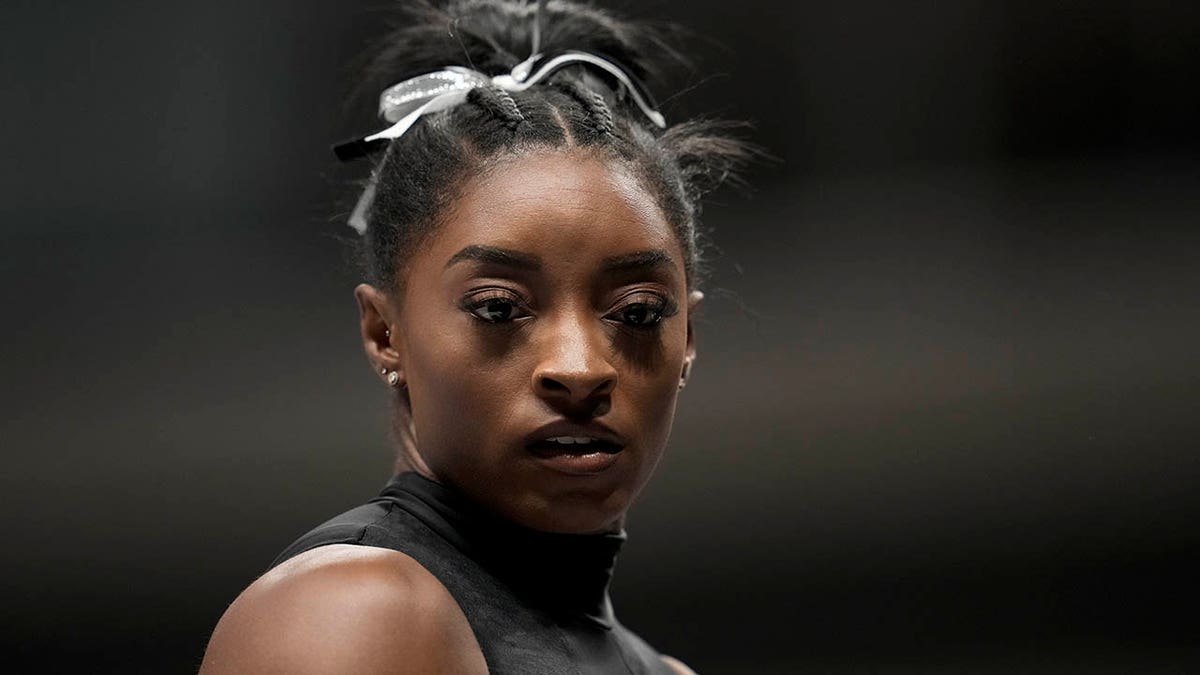 Simone Biles warms up before the U.S. Gymnastics Championships, Aug. 27, 2023, in San Jose, California. (AP Photo/Godofredo A. Vásquez)
"What happened on the day should not have happened and for that we are deeply sorry," the statement reads. "We are also sorry that what has happened since that date has caused further upset."
SIMONE BILES SAYS 'RACISM' IN VIRAL VIDEO FROM IRISH GYMNASTICS EVENT 'BROKE MY HEART'
According to an earlier statement from Gymnastics Ireland, the person handing out the medals said that skipping over the young girl was unintentional.
"The official in question accepted fully that what had happened had not been acceptable but stressed that it had not been intentional. The official concerned said that upon realising (sic) the mistake they immediately rectified it and ensured that the competitor concerned was presented with her medal before she left the Field of Play."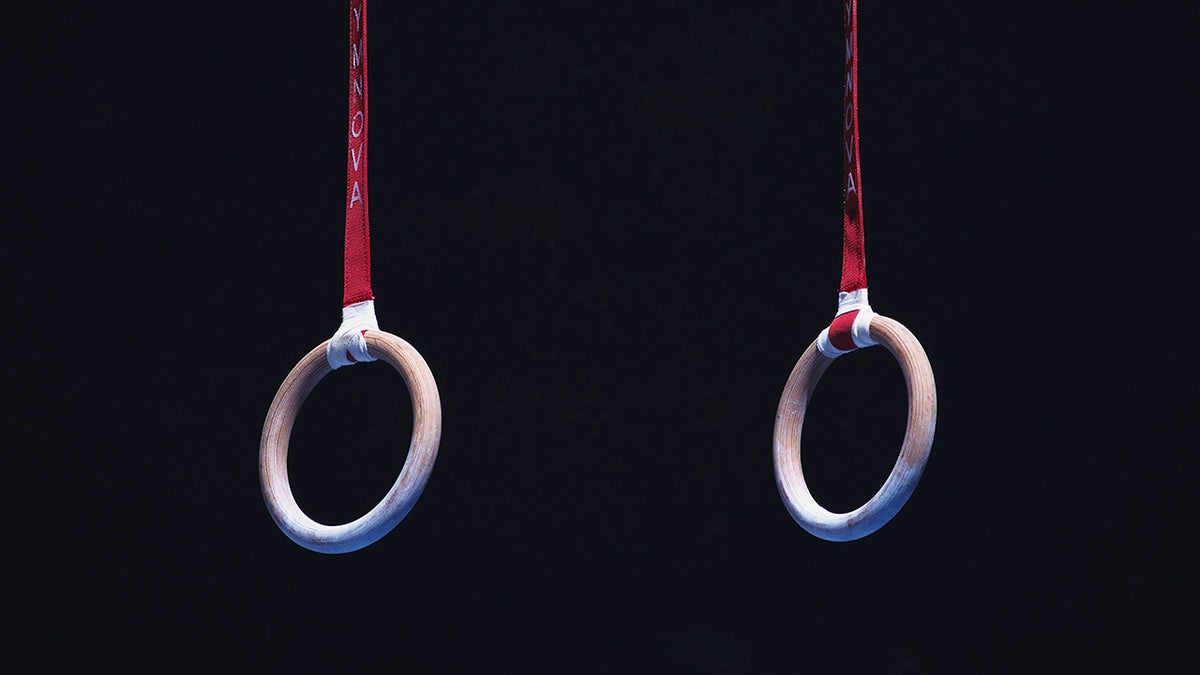 General shot of gymnast rings. (Dimitri Iundt/Corbis/VCG via Getty Images)
The group said the official wanted to apologize for the "honest mistake" in person initially, but the request was denied. An apology letter was later sent.
CLICK HERE FOR MORE SPORTS COVERAGE ON FOXNEWS.COM
"Please know that at all times we have been acting in good faith and with the best of intentions in trying to resolve this very difficult and sensitive matter. We offered an in-person apology after the incident as we believed this was the best approach. Subsequently we felt mediation was the best way forward," Monday's statement continued.
"We know now we need to do more. We are committed to ensuring nothing like this will happen again. We appointed an independent expert to review our policies and procedures earlier this year and a series of recommendations have resulted which we are fully committed to implementing so that this does not ever happen again."
Gymnastics Ireland did not elaborate on the "recommendations" implemented.
CLICK HERE TO GET THE FOX NEWS APP
Biles was tagged in a post of the video on X, the company formerly known as Twitter, and responded that she was in contact with the family when the video first began circulating.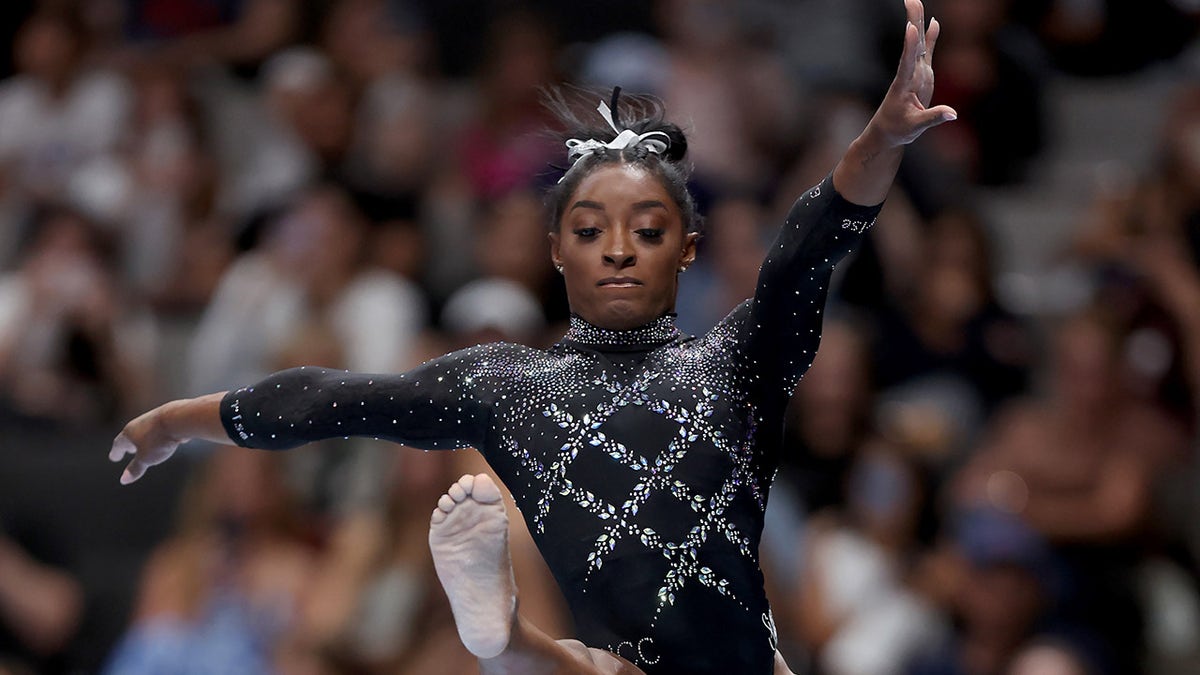 Simone Biles competes in the balance beam on day four of the 2023 U.S. Gymnastics Championships at SAP Center on August 27, 2023, in San Jose, California. (Ezra Shaw/Getty Images)
"It broke my heart to see, so I sent her a little video," Biles wrote. "There is no room for racism in any sport or at all !!!!"
In response to allegations of racism, Gymnastics Ireland said Monday that it "condemns any form of racism whatsoever."