A U.S. review panel ruled that an award-winning image generated by artificial intelligence is not protected by U.S. copyright because it was not made by humans.
The U.S. Copyright Office Review Board rejected a request by artist Jason M. Allen for copyright protection for his image "Theatre D'opera Spatial," which was generated the AI system Midjourney, in a ruling issued earlier this month.
The image, which depicts a futuristic royal court, was the winner of the Colorado State Fair's 2022 art competition, generating national attention as the first AI-generated image to win the competition.
TEXAS CHURCHGOERS GET 'SHOTGUN SERMON' COOKED UP BY CHATBOT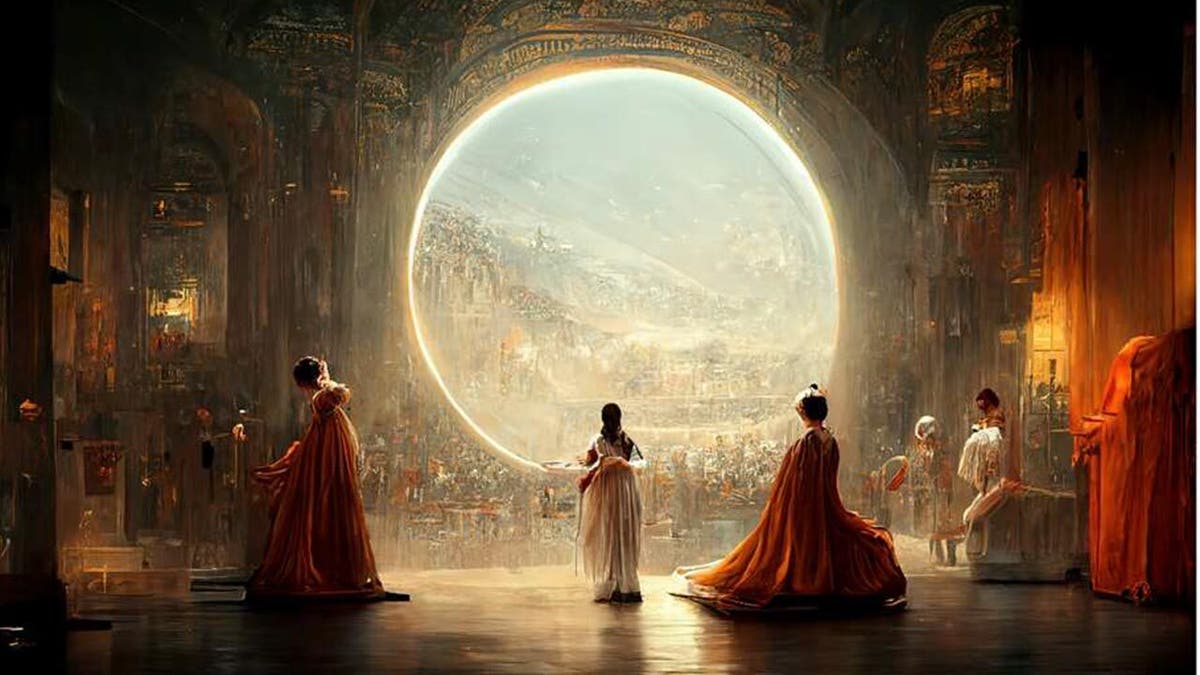 Theatre D'opera Spatial (U.S. Copyright Office)
Allen initially filed an application for copyright with the U.S. Copyright Office in September 2022 and did not disclose that the image was created with AI, according to the review board summary of the ruling, prompting an examiner assigned to the case to ask for an explanation of the process used in creating the work.
Allen explained that he "input numerous revisions and text prompts at least 624 times to arrive at the initial version of the image," which created an initial version of the image that Allen edited with Photoshop. Because of Allen's use of Midjourney to generate the image his request for a copyright was denied by the office.
Allen appealed that ruling in January, but was once again denied copyright protection for the image because "the image generated by Midjourney that formed the initial basis for th[e] Work is not an original work of authorship protected by copyright."
CLICK HERE FOR MORE US NEWS
"The Office accepted Mr. Allen's claim that human authored 'visual edits' made with Adobe Photoshop contained a sufficient amount of original authorship to be registered," the ruling reads. "However, the Office explained that the features generated by Midjourney and Gigapixel AI must be excluded as non-human authorship… Because Mr. Allen sought to register the entire work and refused to disclaim the portions attributable to AI, the Office could not register the claim."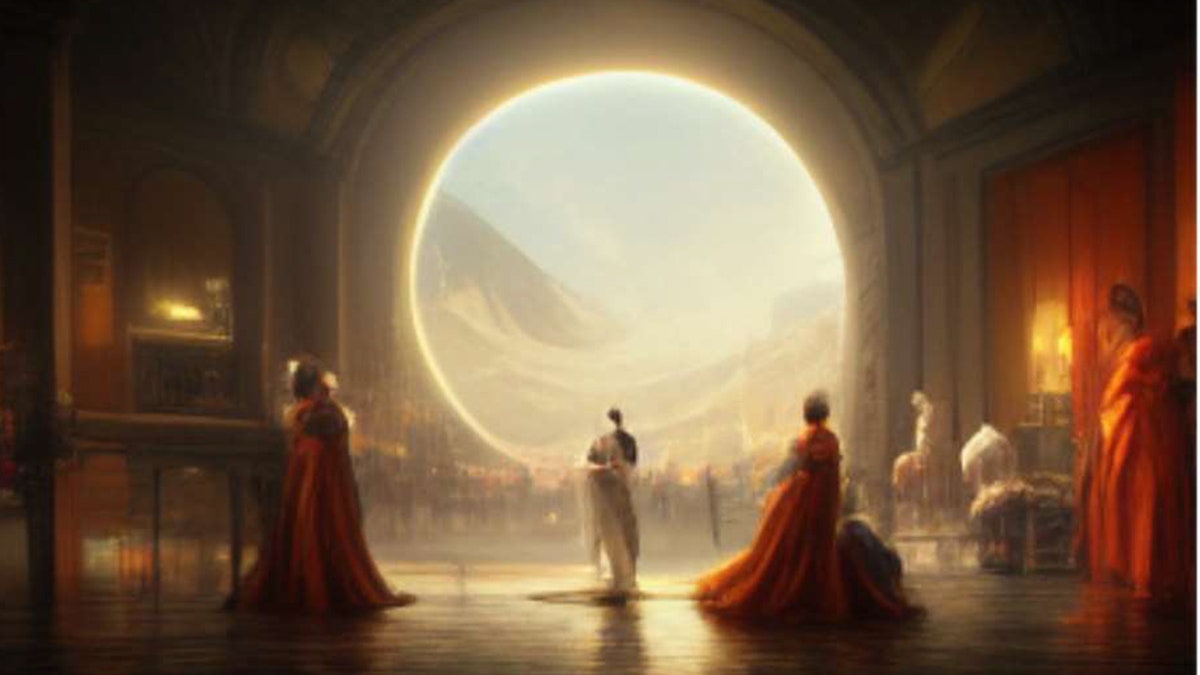 Theatre D'opera Spatial as generated by AI before it was edited with Photoshop. (U.S. Copyright Office)
Another appeal filed by Allen was also denied earlier this month, reasoning that the artwork contained more than a minimal amount of AI-generated content.
The ruling isn't the first time the Copyright Office Review Board denied protection for an AI-generated image, with the board coming to a similar ruling in May 2022. In that case, computer scientist Stephen Thaler sought copyright protection for an image he generated with a Creativity Machine algorithm he created, according to a report from the Verge.
Like Allen's image, Thaler's application for protection was denied. Thaler would later sue the office in federal court, with U.S. District Judge Beryl A. Howell ruling that AI-generated artwork cannot be copyrighted.
The emerging technology was once the subject of sciencefiction -movies such as the popular "Terminator" series, but has in more recent years seen widespread mainstream use with both image and text platforms.
The U.S. Copyright Office declined a Fox News request to comment on this story.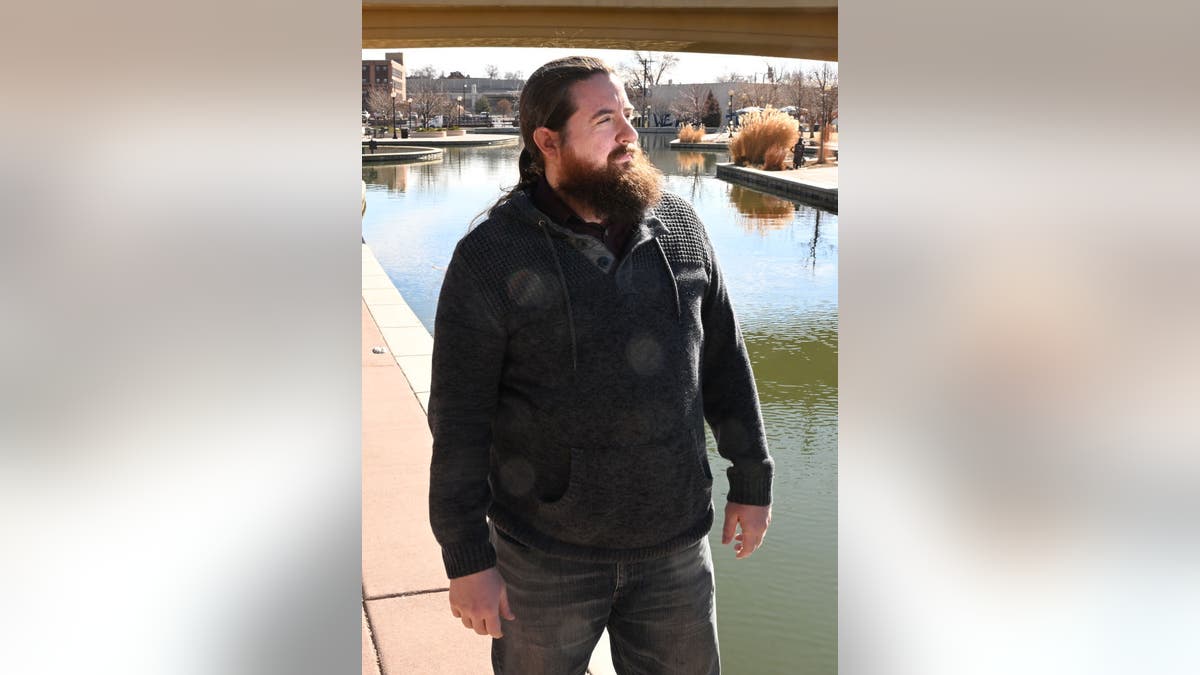 Jason Allen (RJ Sangosti/MediaNews Group/The Denver Post via Getty Images)
CLICK HERE TO GET THE FOX NEWS APP
Allen told Reuters earlier this month that the review board's latest decision was expected, but also expressed confidence that he "will win in the end."
"If this stands, it is going to create more problems than it solves," Allen said. "This is going to create new and creative problems for the copyright office in ways we can't even speculate yet."
Allen did not immediately respond to a Fox News request for comment.