Some Chicago elected officials want voters to decide whether the city should remain a sanctuary city as migrants continue to arrive and put a strain on its resources and finances.
Around 9,000 migrants are staying in 21 city shelters and another 2,000 are still waiting for space to free up as buses with migrants began arriving in the city last year, Fox Chicago reported.
Chicago is spending an estimated $5 million per week to house the migrants, although some put the actual figure at much higher, the news outlet said.
Chicago Alderman Anthony Beale of Chicago's 9th Ward said his constituents are asking him to continue to "fight this fight." He wants the sanctuary city question to be put before voters on the March 2024 primary ballot.
BIDEN FACING REVOLT FROM BLUE STATE DEMOCRATS OVER IMMIGRATION CRISIS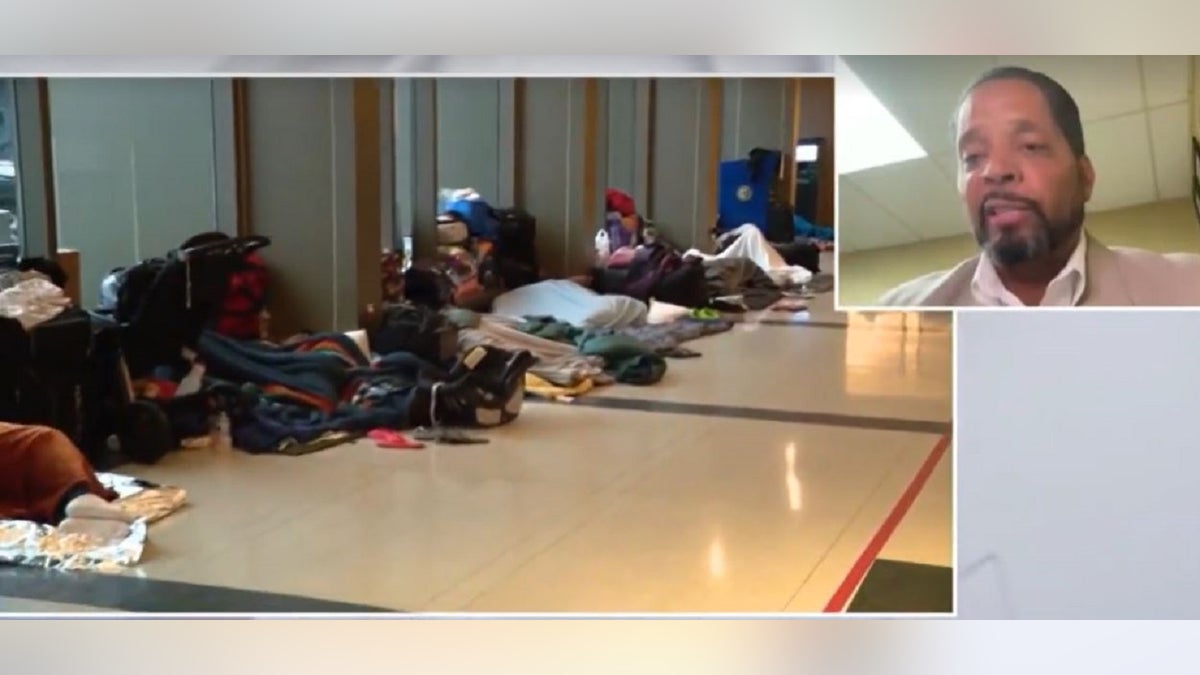 Chicago Alderman Anthony Beale wants Chicago voters to decide on its sanctuary city status as the city struggles to provide for the thousands of migrants in its care. (Fox Chicago)
"Right now, we're dealing with a huge, huge disaster here in the city of Chicago and we need to get a handle on it. Nobody has ever asked the voters, the people who actually vote and pay taxes here in the city of Chicago, if they want to remain a sanctuary city," Beale told the news outlet.
Chicago is one of several Democratic-led cities – like Los Angeles, New York and Philadelphia – dealing with an influx of migrants bussed from Texas.
Chicago currently is under what's called a "Welcoming City" ordinance, which means officials don't ask immigrants about their citizenship status, and authorities don't cooperate with federal immigration authorities.
Texas Gov. Abbott started bussing migrants to other states in an effort to bring attention to overwhelmed border cities that take in many illegal immigrants being released into their communities and to what he has characterized as the federal government's ineffective approach to addressing the crisis.
"Texas has bused over 35,000 migrants to self-declared sanctuary cities," Abbott wrote earlier this month on X, the platform formerly known as Twitter. "Over 11,300 to D.C., over 13,300 to NYC, over 6,700 to Chicago, over 2,600 to Philadelphia, over 1,000 to Denver, over 480 to LA.
ADAMS SAYS HOCHUL 'WRONG' ON NYC MIGRANT CRISIS, URGES 'REAL LEADERSHIP' TO PUSH ASYLUM SEEKERS ACROSS STATE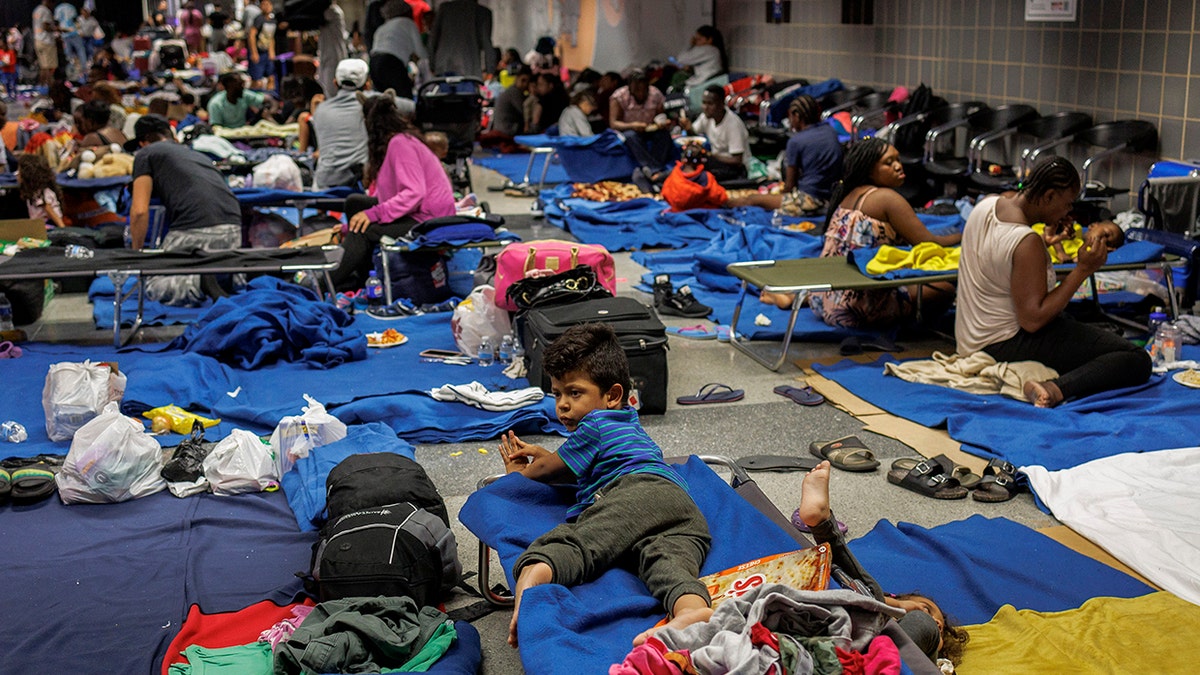 Recently arrived migrants sit on cots and the floor of a makeshift shelter operated by the city at O'Hare International Airport on Aug. 31, 2023. (Armando L. Sanchez/Chicago Tribune/Tribune News Service via Getty Images) ( (Armando L. Sanchez/Chicago Tribune/Tribune News Service via Getty Images))
"Our busing mission provides critical relief to overwhelmed Texas border towns," he added.
A small slice of the country is being impacted by the arrival of migrants, said Beale, noting that Democratic strongholds are increasingly having to provide millions of dollars in resources with little space to house the immigrant arrivals.
"Only a certain fraction of the country is dealing with this," Beale said. "These are Democratic cities and Democratic states… we are not sharing the wealth across the country. Other cities and other states are not dealing with these problems and we're not getting resources.
"So why should we continue to bear the brunt of this when the rest of the country is basically getting a pass," he added.
CLICK TO GET THE FOX NEWS APP
Beale said he believes city leaders will try and prevent the question from being put before a vote.
"You're going to see a movement within the city of Chicago, in the City Council, to stop this ordinance from seeing the light of day from being put on the ballot," he said.
Fox News Digital has reached out to Beale's office.