CNN —
Authorities in Mississippi are looking for two detainees who escaped a detention facility Monday morning, just a little over a month after four other men had escaped the same jail.
Michael Lewis, 31, and Joseph Spring, 31, were discovered missing from the Raymond Detention Center, about 15 miles west of Jackson, following a head count conducted after a deputy noticed items and "what appeared to be blood" near the facility's outer perimeter fence, Hinds County Sheriff Tyree Jones said in a news conference.
Officers found there had been a breach in the ceiling of one of the facility's rooms and believe that's how the two men got out.
"We believe that they were able to get access to an air duct within the facility, which led to the exterior of the facility where they were able to go over a fence and escape," the sheriff said.
Spring, who had been at the facility since November, was being held on probation and parole violations, burglary and also "what appears to be a hold with other agencies as well," Jones said.
Lewis had been in the facility since December and was being held on charges related to DUI, possession of marijuana, felony fleeing and convicted felon in possession of a firearm, among others. "We also believe that he had holds with other agencies for his arrest as well," the sheriff added.
"We don't have any information at this particular time on where these individuals are or where they may have gone after their escape," Jones told reporters, adding that authorities don't know if they are armed but that they "should be considered dangerous."
He asked anyone with information to contact law enforcement.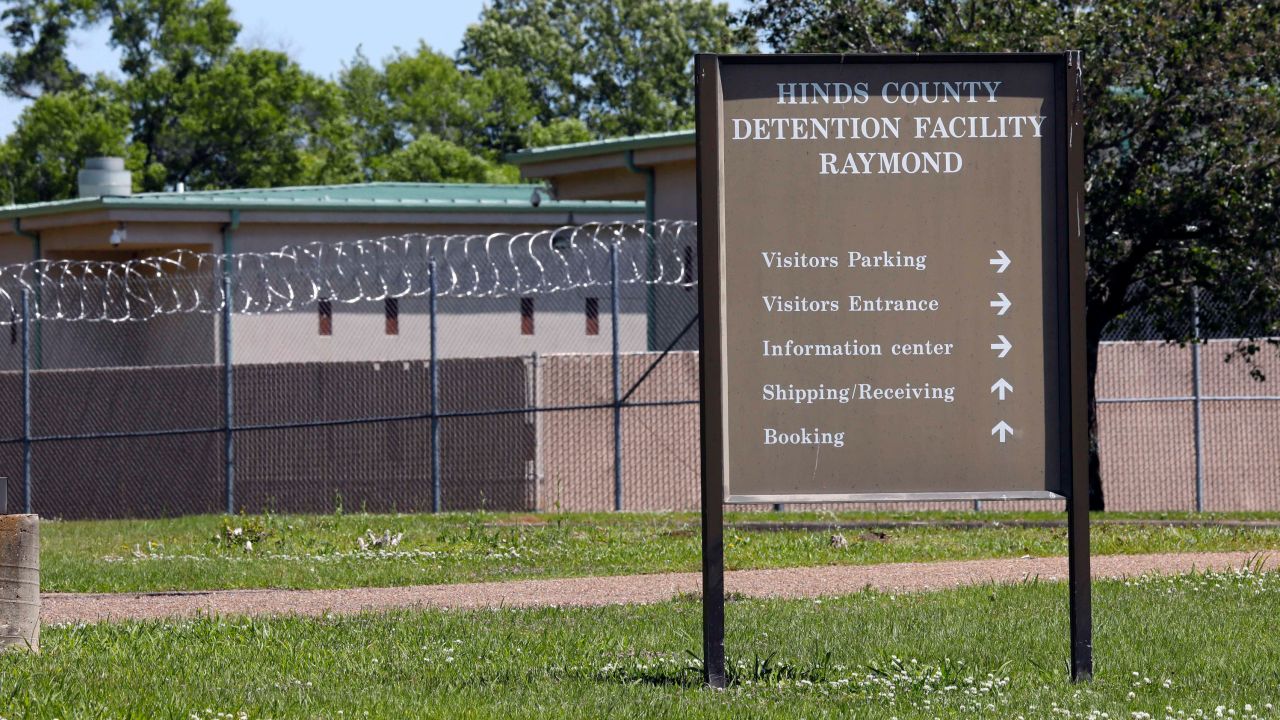 The breach comes just over a month after the escape of four other men who breached the same facility and sparked a dayslong manhunt.
Authorities believe that group climbed onto the roof, camped there, and left the property at different times, the sheriff has said.
Two of those escapees were found dead, in Carthage, Mississippi, and New Orleans, while the other two were captured – one in Spring Valley, Texas, and the other at a residence in Crystal Springs, Mississippi.
"Here we are once again and I am apologizing to the people of Hinds County regarding what I would consider another public safety breach in our facility," Jones said in his Monday news conference.
The sheriff said the detention facility has had issues since its inception, explaining that it was "poorly built" and has continued to deteriorate since then.
"Detainees are finding a way to damage the physical plant itself to be able to aid them with escaping the facility," Jones said.
A new detention center is being built, he said, but there are urgent issues with the existing one that need to be fixed, he said, adding that he's working to address staffing problems on top of the physical issues.