The cause of the blast at R.M. Palmer Company in West Reading was unclear.
By
Kurt Chirbas
and
Tim Stelloh
Two people are dead and at least nine are unaccounted for after an explosion rocked a chocolate factory in Pennsylvania on Friday, authorities said.
Between six and eight people were also taken for medical attention in the blast at R.M. Palmer Company in West Reading, 63 miles northwest of Philadelphia, a spokesperson for the Pennsylvania Emergency Management Agency said.
A spokeswoman for Reading Hospital said eight people were brought to the facility. One was transferred, two were in fair condition and the others were released, said the spokeswoman, Jessica Belzer, of Tower Health.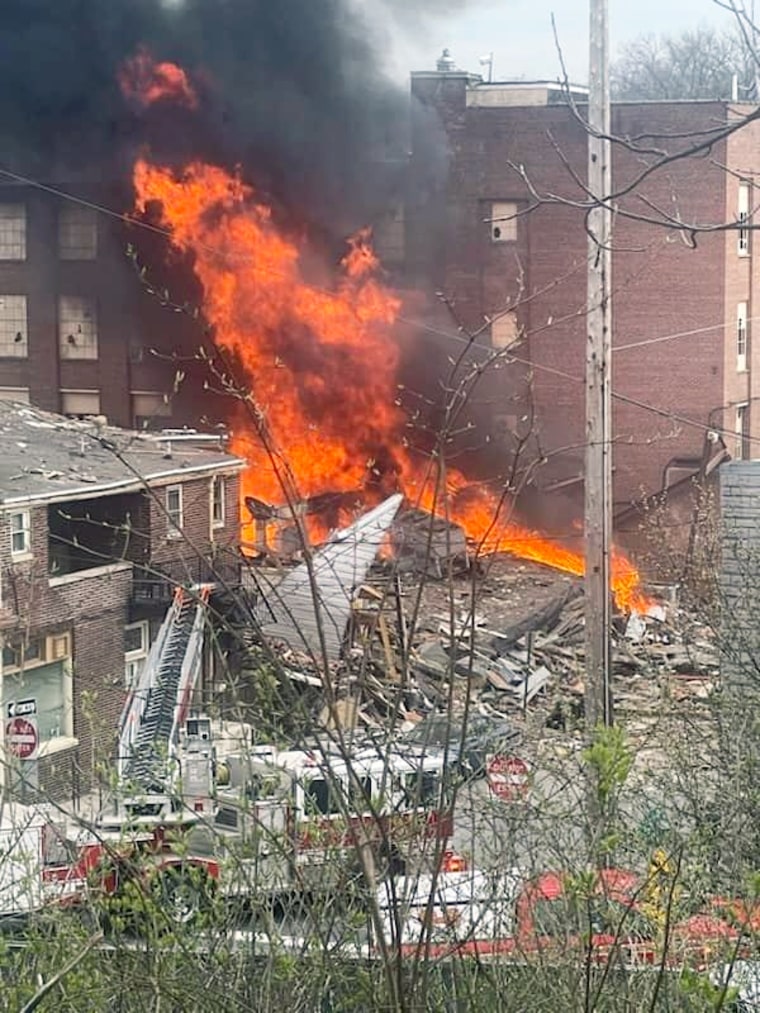 Fire and smoke at the scene of an explosion in West Reading, Pa., on Friday.
Courtesy Renèe Rivera
The cause of the blast was unclear. The company did not immediately respond to a request for comment.
Images posted on social media showed massive flames tearing through the building and a tower of smoke after the arrival of fire fighters.
Richard M. Palmer Sr. founded the company in 1948 selling a handful of chocolates, including bunnies. R.M. Palmer Company now employs 850 people and sells more than 500 seasonal products, according to the company's website.
This is a developing story. Please check back for updates.
Kurt Chirbas
Kurt Chirbas is a senior editor for NBC News based in New York.
Tim Stelloh
Tim Stelloh is a breaking news reporter for NBC News Digital.
Emma Li contributed .